Home
Members
Members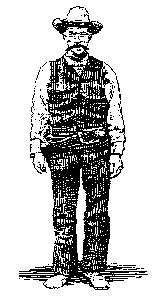 Amos-T, SASS #4852
Everett Gile
Industry, ME
Black Jack Daniels, SASS #76541
Steve Sweeney
Davisville, NH
B. P. Gunns, SASS #23578
John Bruno
Gorham, ME
Callous Clyde, SASS #4677 Regulator
Phil Fogg
Derry, NH
Capt. Morgan Rum, SASS #6859L Regulator
(Territorial Governor)
Steve Seguin
Exeter, NH
Chelsea Kid, SASS #47400
Russell Edwards
Croydon, NH
Crusty George, SASS #70726
George Martin
Chester, NH
Crystal Creek Chris, SASS #64500
Christine Holmes
Webster, NH
Dakota Joe, SASS #3471L Regulator
Joe Morris
Thornton, NH
Darksider, SASS #89296
Cecil Gibney
Newmarket, NH
Dead Head, SASS #29768 Regulator
Ray Carter
Hampton, NH
Dillon Van Cleef, SASS #100853
Scott Lambert
Newmarket, NH
Dry Doc, SASS #86788
Stanley Ketchel
Portsmouth, NH
Emma Goodcook, SASS #49743
Susan Edwards
Croydon, NH
George Silver, SASS #46015
George Thomas
Seabrook, NH
Grammie Phoenix, SASS #100068
Ginny Canning
Gilford, NH
Grizz Henry, SASS #18983
Ed Moses
Danville, NH
I B Jesse, SASS #12441L
Jim Caires
Abington, MA
Ida Mae Holliday, SASS #48419
Phyllis George
Fremont, NH
Iron Horse Pete, SASS #45955
Peter Boylan
Candia, NH
Jimmy Spurs, SASS #65014
Jim McMahon
Derry, NH
Lefty Cannuck, SASS #89079
Gary Saint Marie
Hooksett, NH
Miss Delaney Belle, SASS #6860
Desiree Knibbs
Exeter, NH
Morgan Wind-Dancer, SASS #93541
Kola TwoHearts
Sanford, ME
Owl Hoot, SASS #3989L
Al Corriveau
Gilmanton, NH
Piney Woods, SASS #29887
John Carr
Epping, NH
Pistol Packin Punky, SASS #3867
Cheryl Cramer
Belmont, NH
Raven Maniac, SASS #92943
Michelle Gibney
Newmarket, NH
Rawhide Rod, SASS #3215
Rod Cramer
Belmont, NH
Ruby Marie, SASS #89174
Barbara St. Marie
Hooksett, NH
Six-Shot Steve, SASS #66105
Steven Stefanik
Manchester, NH
Sled Dog Man, SASS #19446
Robert Heckman
Kingston, NH
Sleepy Floyd, SASS #100011
Mike Canning
Gilford, NH
Splinter Bill, SASS #91487
Fred Englert
North Woodstock, NH
Tequila Sunshine, SASS #3984
Mary Weulenweber
Bow, NH
The Lazarus Man, SASS #10662
David LaBelle
Meriden, NH
Toledo Kid, SASS #35150
Thom Laycock
Salem, NH
Vince Lobo, SASS #28366
Martin Vincent
Warner, NH
Wild Bill Blackerby SASS #34989
Daniel George
Fremont, NH
Wild 'N' Wooly, SASS #3985
Glenn Weulenweber
Bow, NH
Wilfred Aubrey, SASS #78230
Jon Sylvester
Raymond, NH
Inactive Members
Original Fifteen - The early members.
Membership Application - Print out a copy.

Home - The main page of the WMR.