Home
Members
Inactive Members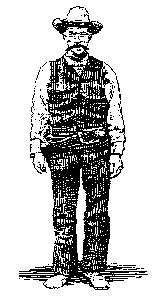 Amos-T, SASS #4852
Everett Gile
Industry, ME
Angus "T-Bone" Galloway (photos) (email)
Eric Gibson
Lee, NH
Bos'n Bart (photos) (email)
Russell Smith
Durham, NH
Buck Stone (photos) (email)
James Zattler
Weare, NH
C.C. Slaughter (photos) (email)
Stephen Boyd
Hooksett, NH
Cactus Kate
Cathy Swendsboe
Dedham, MA
Calaboose Chet Lakota (photos) (email)
Chet Faudskar
Mercer, ND
Capt. Wooster P. Whiplash (photos) (email)
Larry Blair
Clarkdale, AZ
Cemetery Frank
Curtis O'Dell
Rindge, NH
Chance Bodie
Paul Dewey
Deerfield, NH
Corb Limey
Mark Clifford
Bedford, NH
Crazy Evans
Mark Lareau
Manchester, NH
Dakota Miss (photos)
Melissa Morris
Bedford, NH
Dane Grey (photos) (email)
Otto Nielsen
Washington, NH
Deacon Russ
Russ Aiken
Manchester, NH
Diamond Back Bob
Bob Santagata
Deering, NH
Dirty Dan
Dan Genest
Goffstown, NH
Dry Doc, SASS #86788
Stanley Ketchel
Portsmouth, NH
Dusty Sixguns (photos) (email)
John Zanellis
Fremont, NH
Gates Bennigan (photos)
Joshua Fogg
Bristol, RI
Forgetfull Pete (photos) (email)
Pete Morris
Northwood, NH
Grizz Henry, SASS #18983
Ed Moses
Danville, NH
I B Jesse, SASS #12441L
Jim Caires
Abington, MA
Jake the Wizard (photos) (email)
Tom Belanger
Hooksett, NH
Kinnicum Kid (email)
Mark Trombley
Candia, NH
KIX (photos) (email)
Bud Jones
Somersworth, NH
Kris P Kritter (photos) (email)
Chris Prahl
Enfield, NH
Lilly McGill
Peggy Blair
Clarkdale, AZ
Lone Wolf
Wayne Dutch
Merrimack, NH
Mad Dog Matt (photo) (email)
Mathew Belanger
Hooksett, NH
Marshal Mo Hare (photos) (email)
Edward Fisher
Brookline, NH
Miss Kil-Kenny
Ann Digiovanni
Derry, NH
Muleskinner Mhic (photos) (email)
Richard McLarnon
Manchester, NH
Mycah Torrence (photos)
Kevin Currie
Bedford, NH
Nanook (photo)
Jon Hunt
Windham, NH
Old Galoot
Harry Bosworth
Bethel, VT
Ombre Rose
Deborah Ribaudo
Derry, NH
Ornery Oats (photo)
Brian Ribaudo
Derry, NH
Pistol Packin Punky, SASS #3867
Cheryl Cramer
Belmont, NH
Preacher Rick (photos) (email)
Richard Mongeon
Center Tuftonboro, NH
Rawhide Rod, SASS #3215
Rod Cramer
Belmont, NH
Red River Jack
Jack McDonald
Kingston, NH
Saguaro Jack, SASS #33974
Fred Laycock
Salem, NH
Sled Dog Man, SASS #19446
Robert Heckman
Kingston, NH
Starpacker Neil (photos) (email) (website)
Neil Swendsboe
Nashua, NH
Shootist Bill (photos) (email)
Bill LaVergne
Bedford, NH
Skatter (photos)
Henry Fish, Jr.
Candia, NH
Slim Sidewinder (photos) (email)
Richard Canuel
Raymond, NH
Slim 4 Eyes (photos)
Steve Spafford
Hebron, NH
Sourdough Don
Don Frost
Derry, NH
Stage Coach McQuade
Victor Chevalier
Manchester, NH
Tabaquero (photos)
Joe Noradki
Exeter, NH
Tequila Sunshine, SASS #3984
Mary Weulenweber
Bow, NH
Tombstone Tait (photo)
Ryan Chadwick
East Derry, NH
Trooper Thorn (photos) (email) (website)
George Driscoll
Amherst, NH
Wild 'N' Wooly, SASS #3985
Glenn Weulenweber
Bow, NH
Wind River Lawman (photo)
Skip Christie
Auburn, NH
Wind River Rose
Linda Christie
Auburn, NH
Wolf Kelly (photo)
Albert F. Chadwick, Jr.
East Derry, NH
Wolfbane
Brendon A. Chadwick
Woodsville, NH
Zane Cooper (photos) (website)
Eric Swendsboe
Dedham, MA
Original Fifteen - The early members.
Membership Application - Print out a copy.

Home - The main page of the WMR.