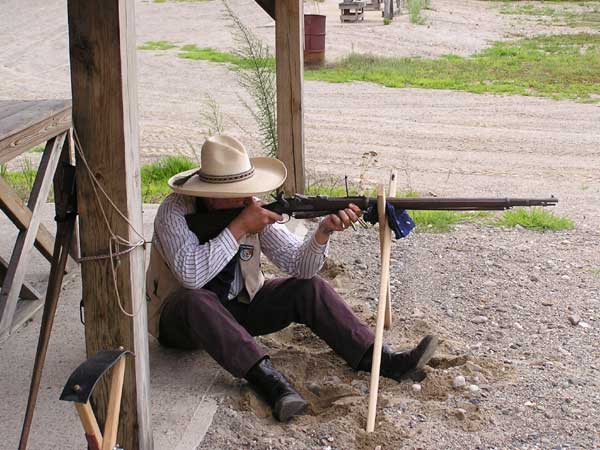 Shooting his Springfield Trapdoor at the 300 yard Buffalo target at the 2004 SASS Mass. State Championships.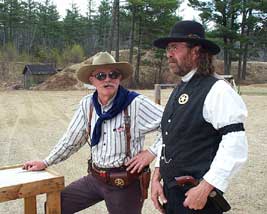 Grizz Henry talking with Preacher Rick at Pemi Gulch in May 2004.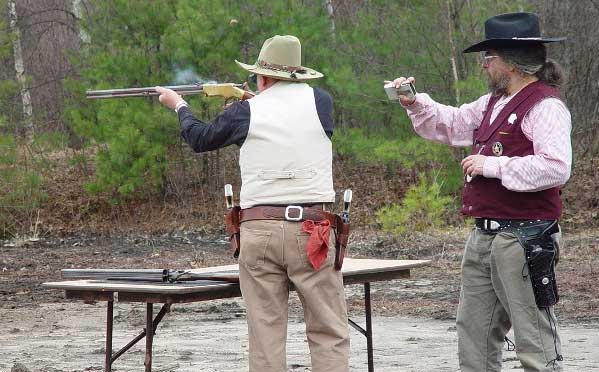 "Grizz Henry" in action with his rifle while being timed by "Mo Hare".

"Grizz Henry" bearing down at Pelham, NH in April 2004.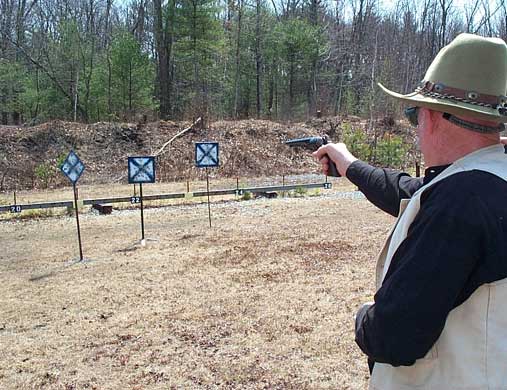 Sending a rustler to hell ...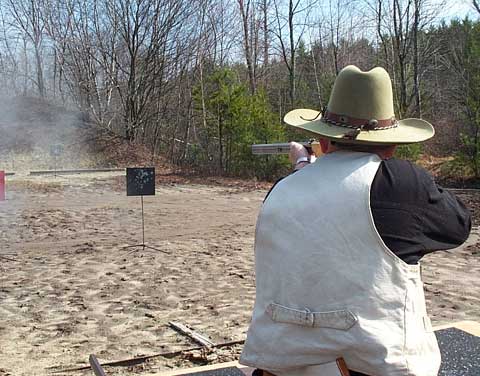 Blazing away with his rifle.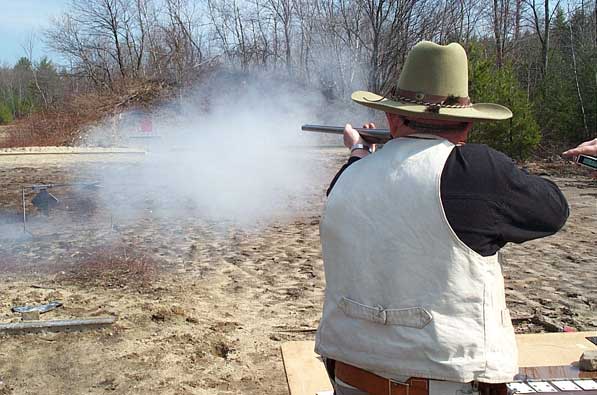 Making it hot for the bad guys.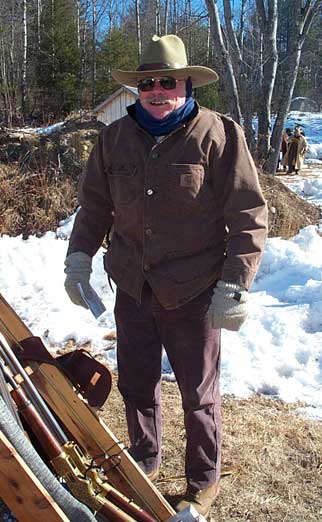 "Grizz Henry" at February 2004 Shootout at Snowy Creek.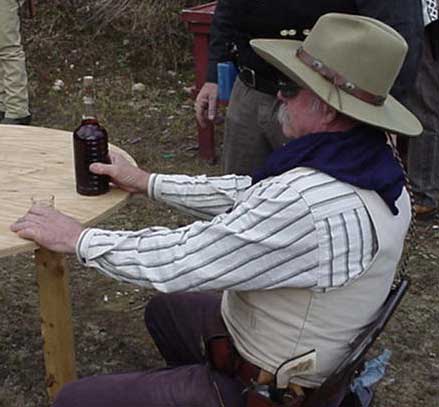 Having a peaceful drink...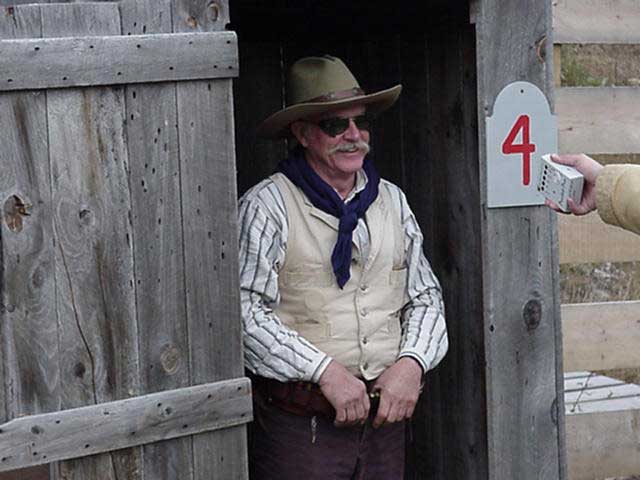 I'm used to a little more privacy!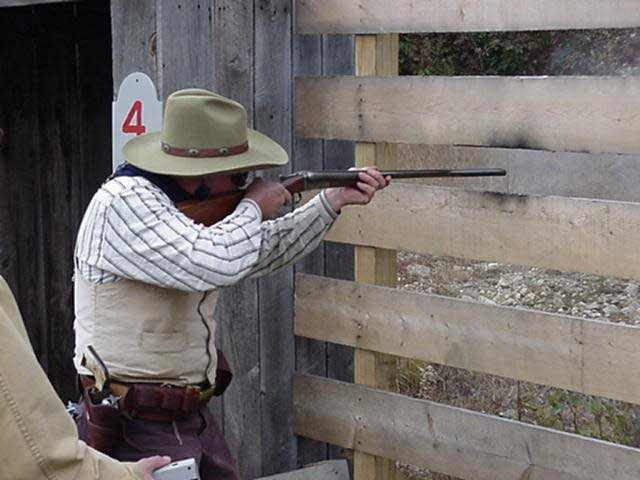 Protecting the outhouse and corral.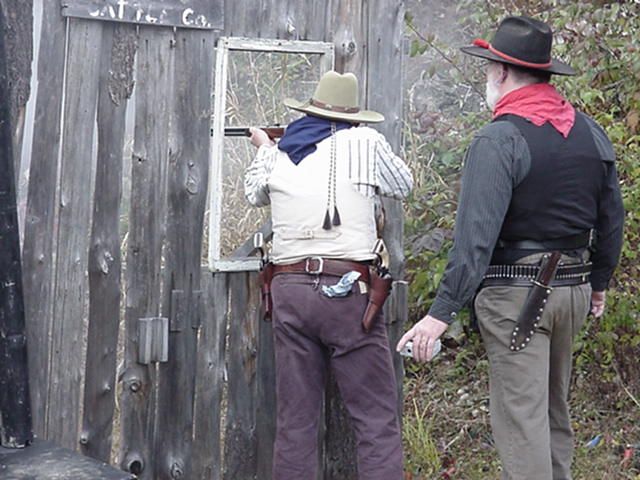 Protecting the line shack at 2003 Ghost Riders Revenge.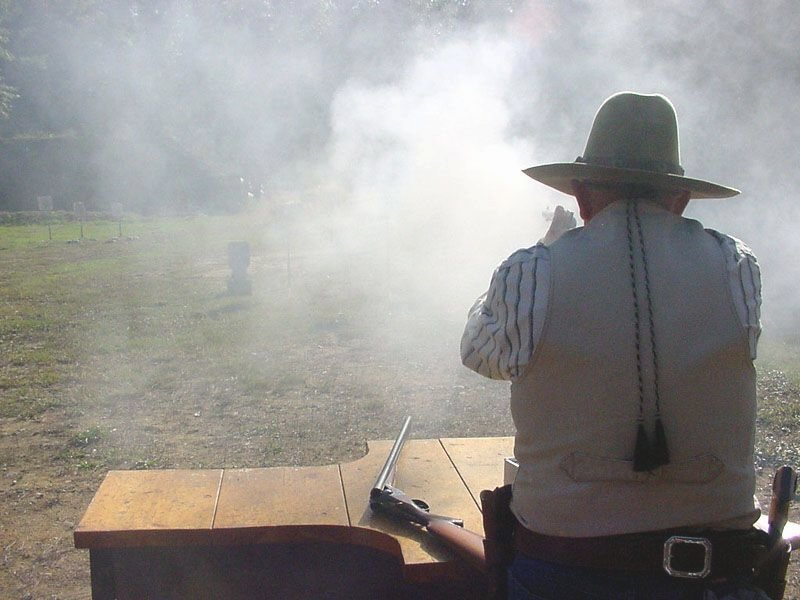 Making smoke at Country Pond in early October 2003. Ain't no gamer loads here!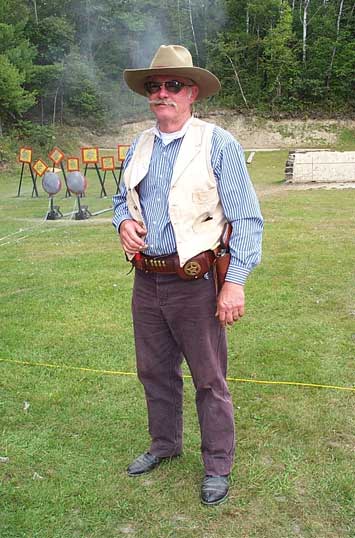 "Grizz Henry" at 2003 SASS Maine State Championships.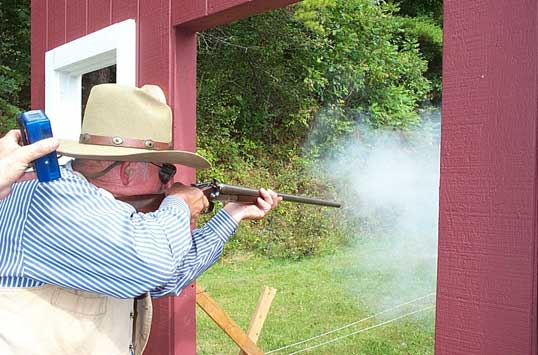 Shooting his shotgun at 2003 SASS Maine State Championships.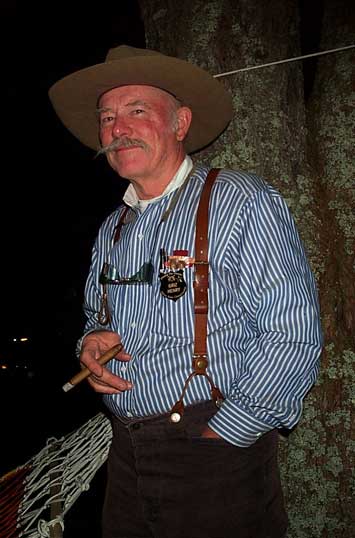 Enjoying the Saturday night festivities in Falmouth, ME.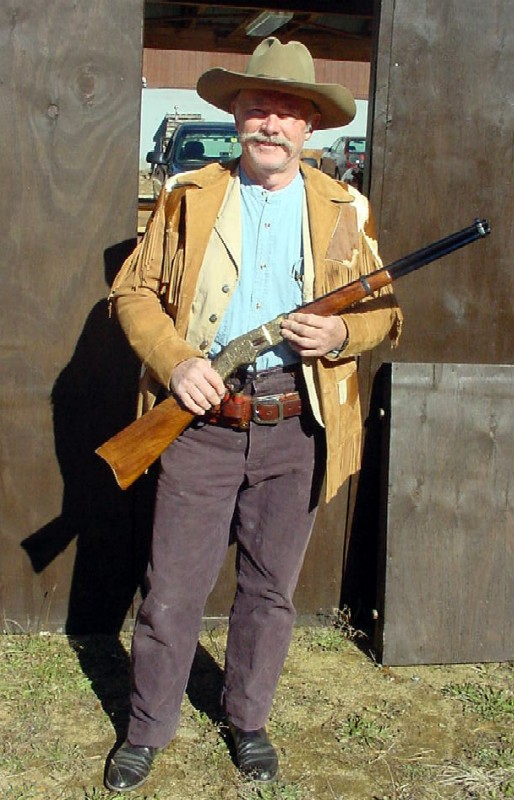 "Grizz Henry" with his 1866 Winchester.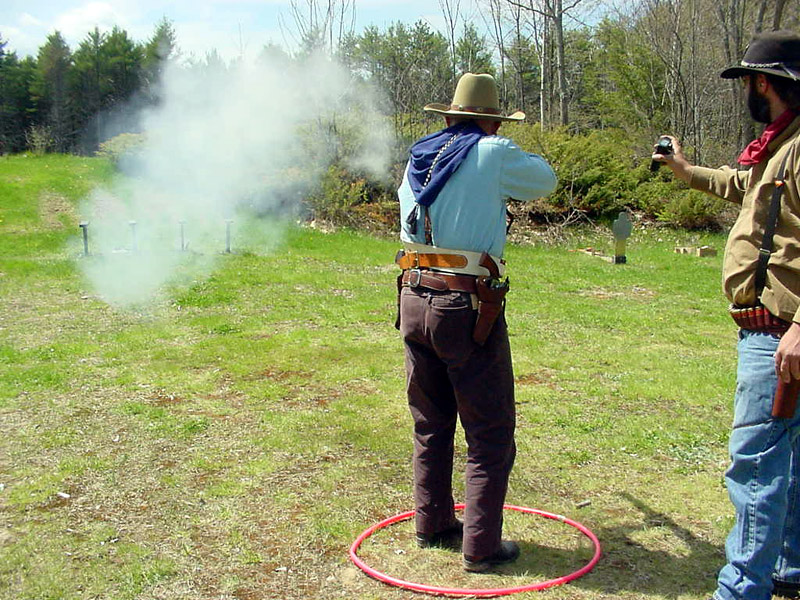 Shooting shotgun at Falmouth.

Loading his 1866 at Falmouth.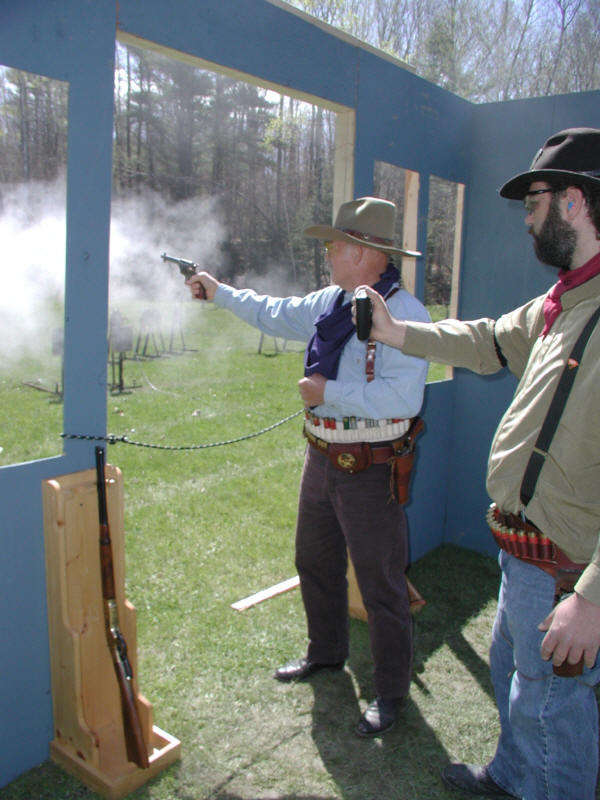 Shooting pistol at Falmouth.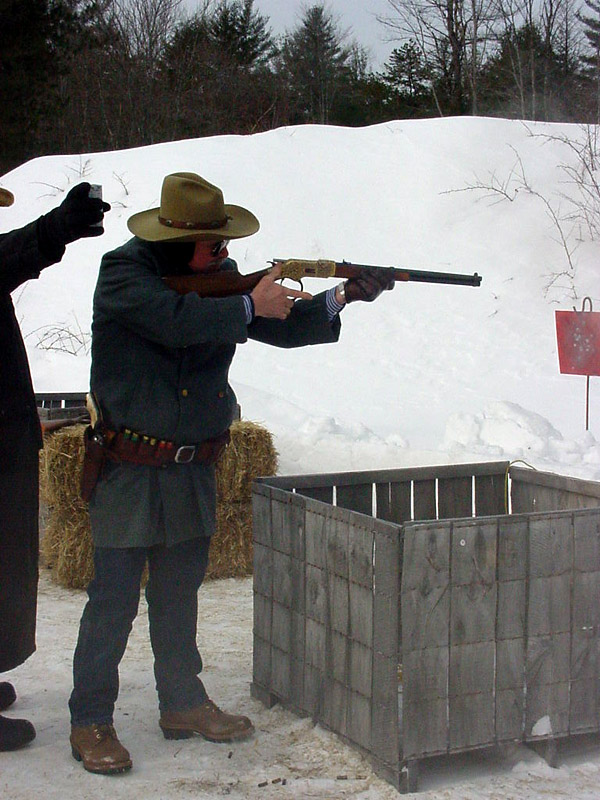 Racking in another round at Kinnicum Creek in February 2003...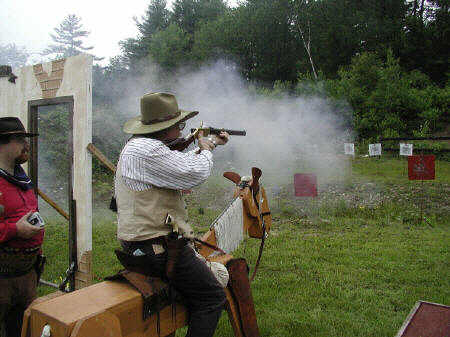 Shooting off the horse at Kinnicum Creek in June 2003.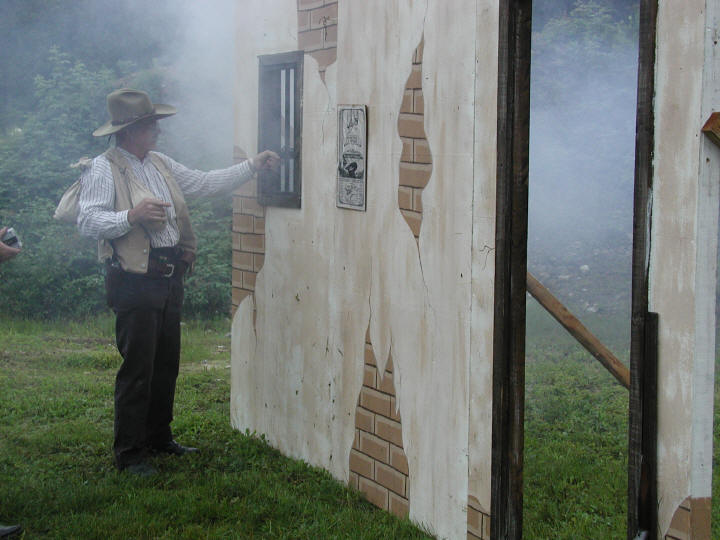 Defending the loot at Kinnicum Creek.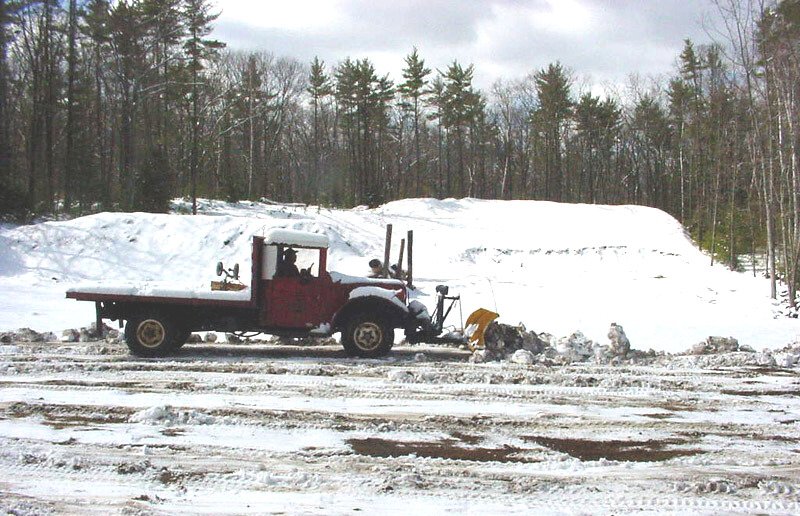 Clearing the snow in Newton, NH in April 2003.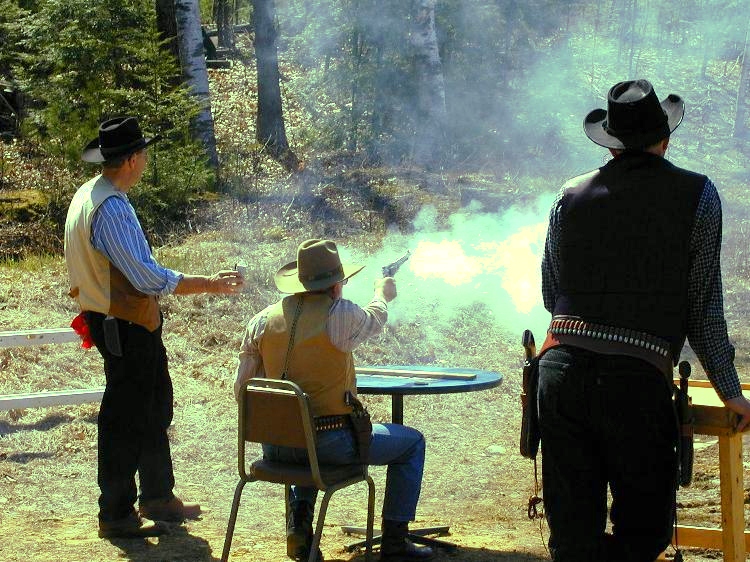 "Grizz Henry" shooting green smoke at Country Pond F & G Club in 2000.