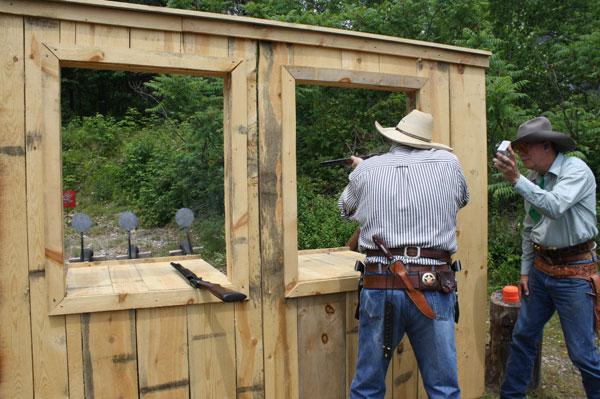 Piney Woods shooting the 2010 SASS NH State Championships in Candia, NH.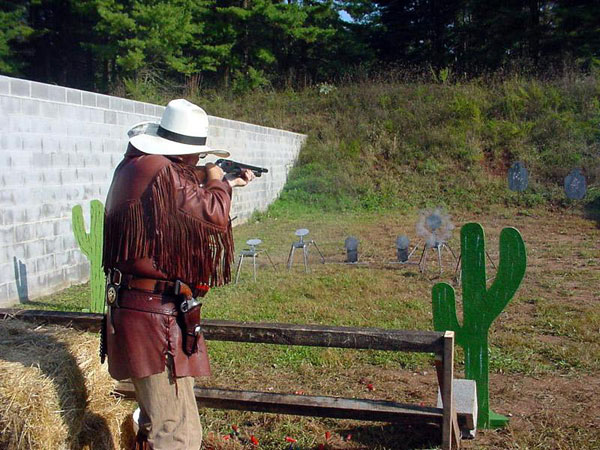 Nailing a shotgun target at 2005 SASS Northeast Regional in Thurmont, MD.

Riding his pony at Country Pond ...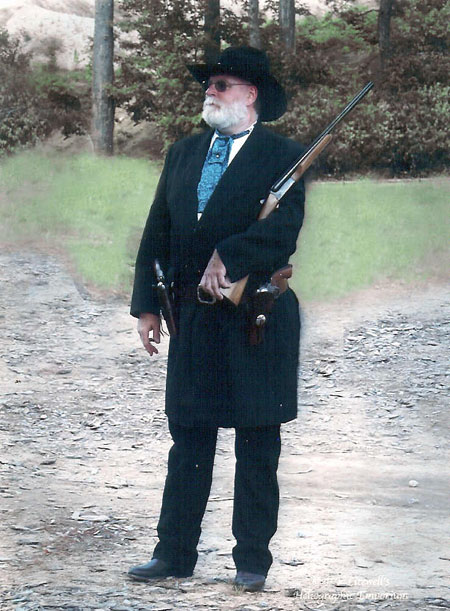 Piney Woods keeping an eye on Iron Pony during the wedding at Pemi.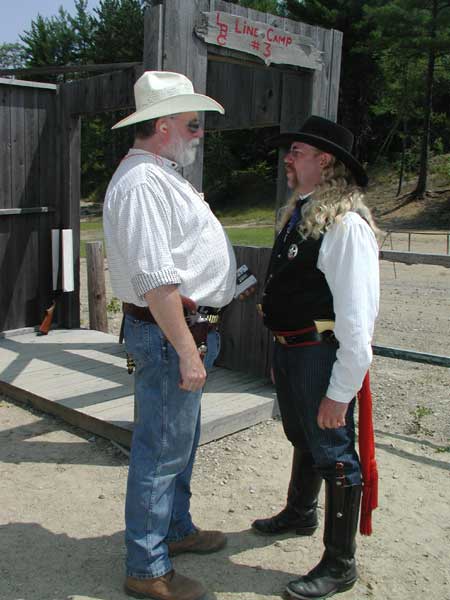 Talking with pard Wild Bill Blackerby at Pemi.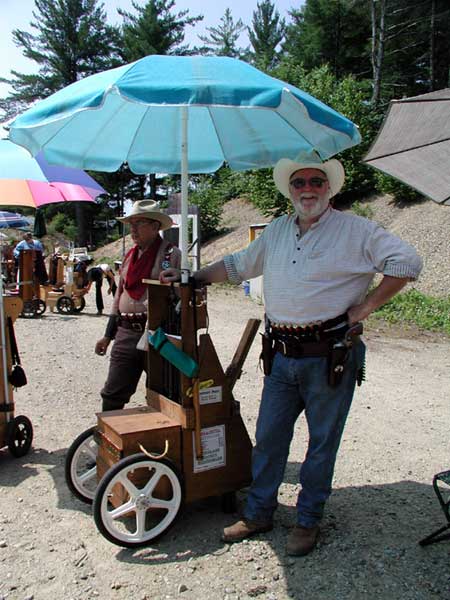 Getting some needed shade at Pemi.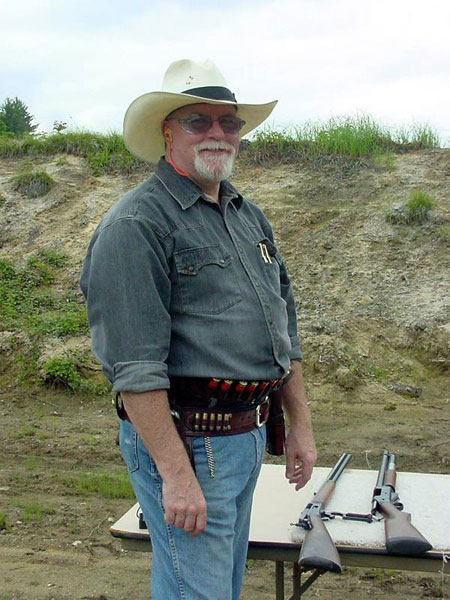 Piney Woods at Pelham, NH.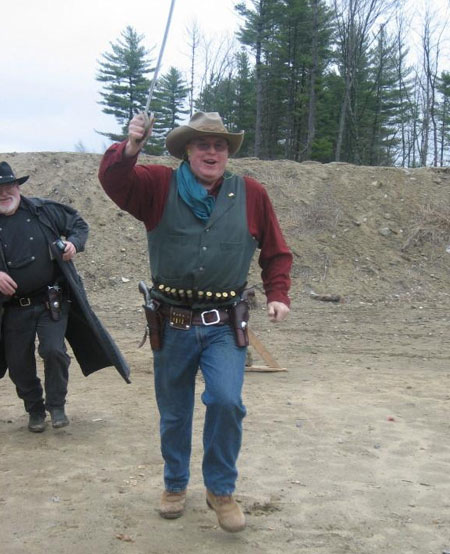 Charge ...!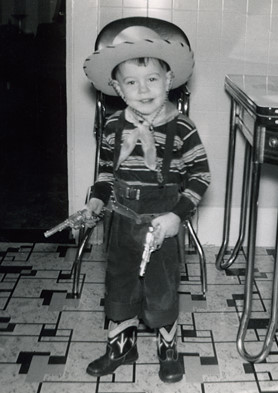 Piney Woods circa 1953 ...