Thanks to Angus T-Bone Galloway, Wild Bill Blackerby and Dead Head for the following photos: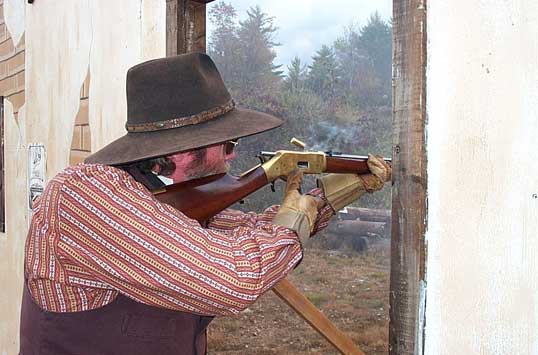 Callous Clyde keeping brass in the air.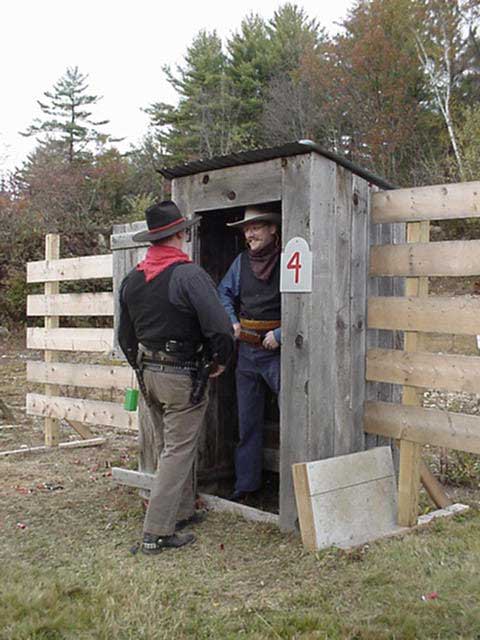 It's getting crowded around here!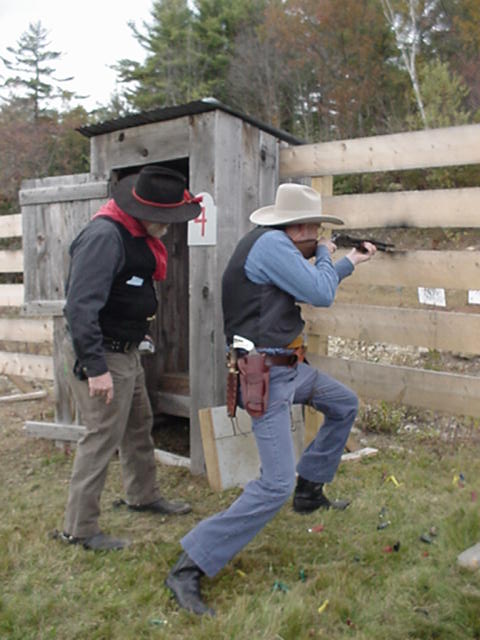 Angus T-Bone Galloway shooting through the fence.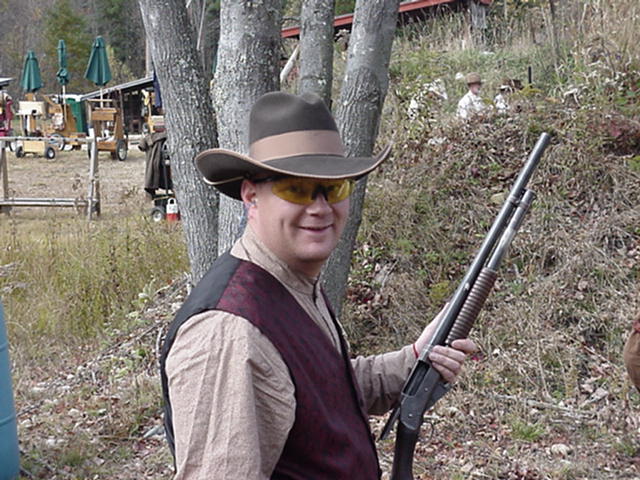 Bos'n Bart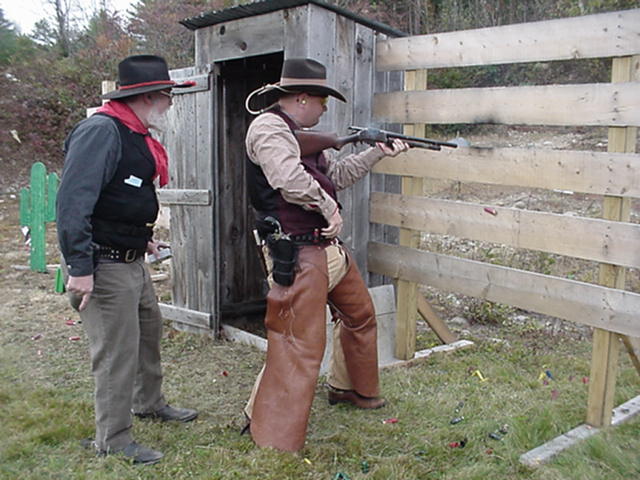 Bos'n Bart reaching for shells.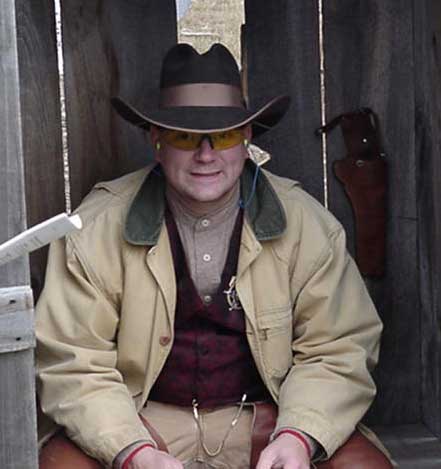 Bos'n Bart grimacing in the hooter.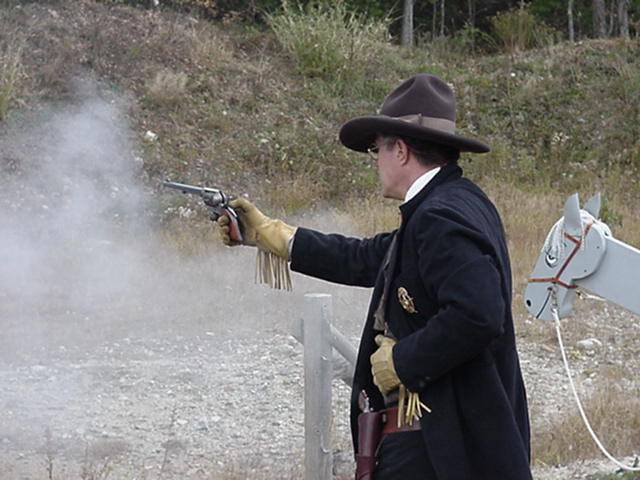 Dakota Joe with pistol ...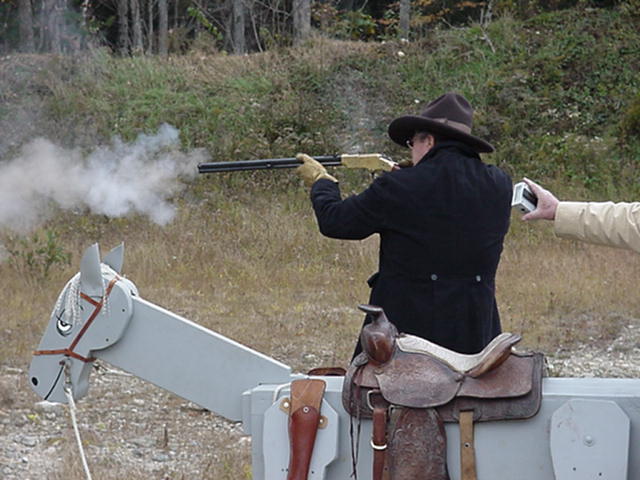 ... and rifle.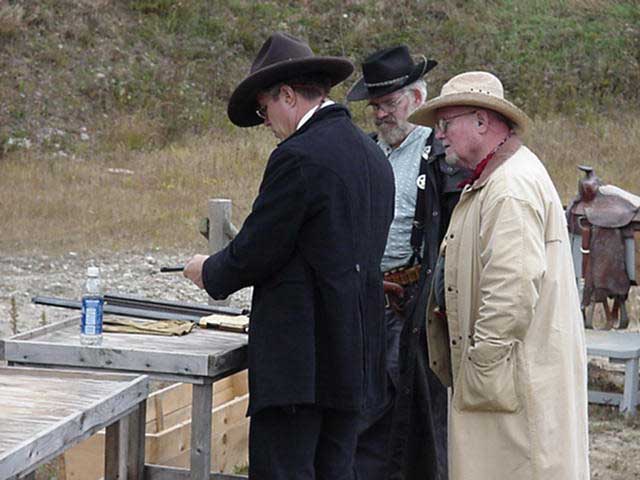 Unloading with Ike Shotgun McCoy and Windjammer watching.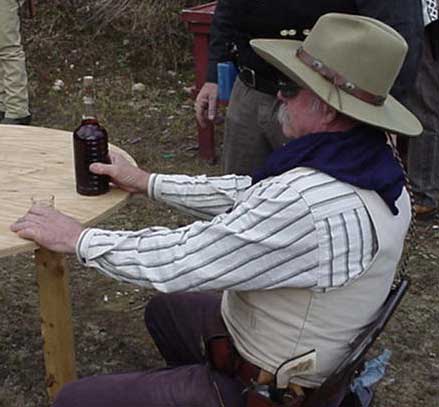 Having a peaceful drink...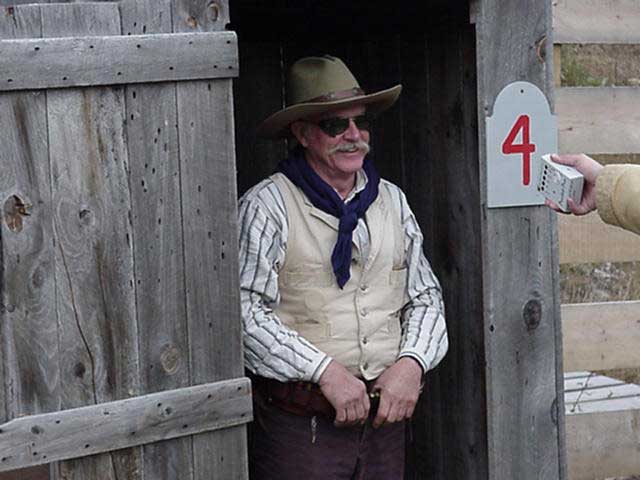 I'm used to a little more privacy!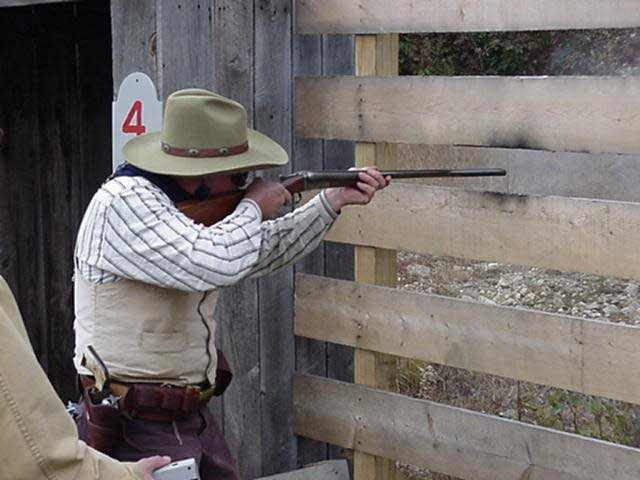 Protecting the outhouse and corral.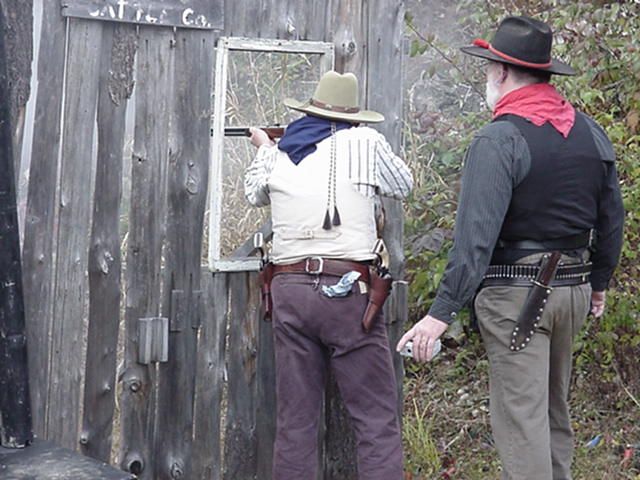 Grizz Henry in action.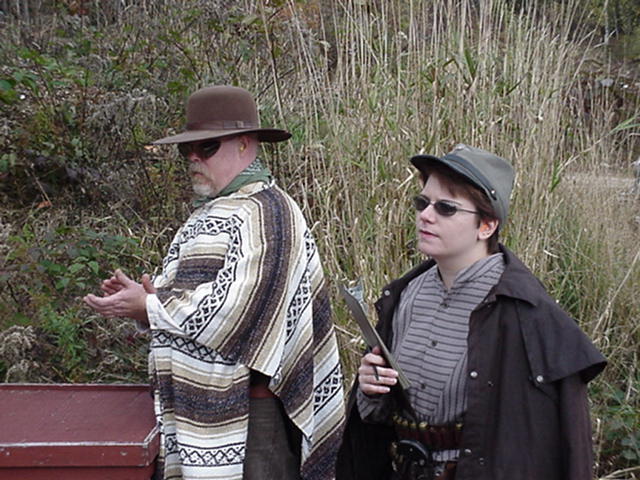 Iron Pony and Miss Addy Tude.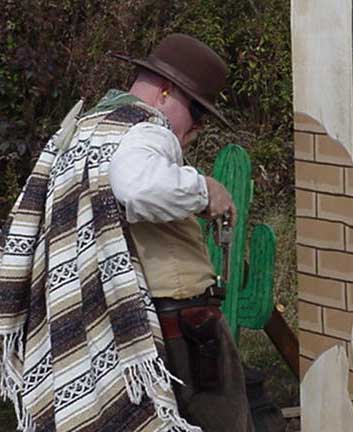 I know there's a holster there somewhere!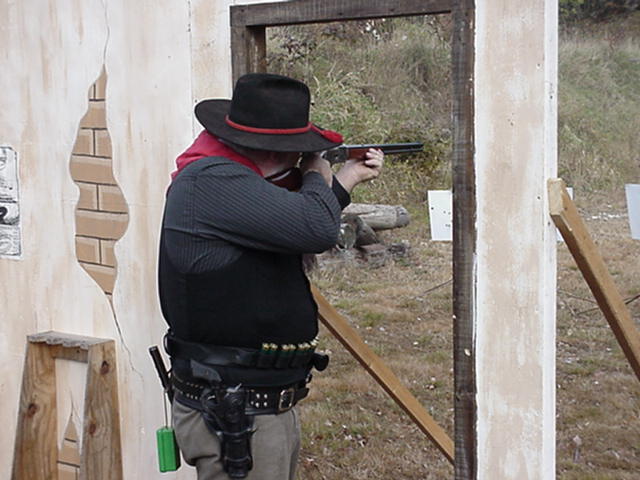 LaBouche defending the cantina.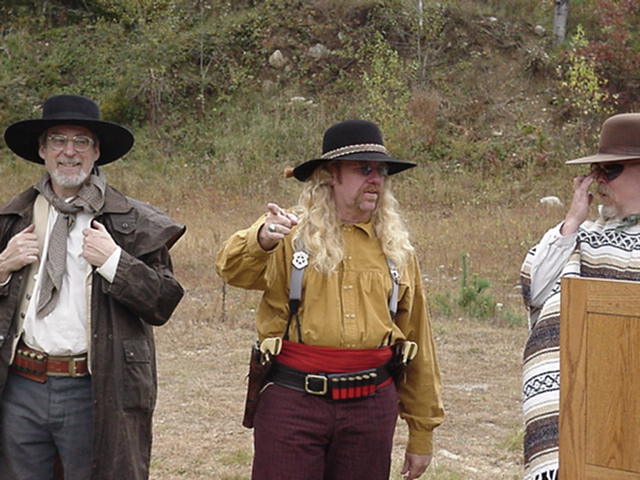 Hey, he called us "Nefarious Scoundrels"!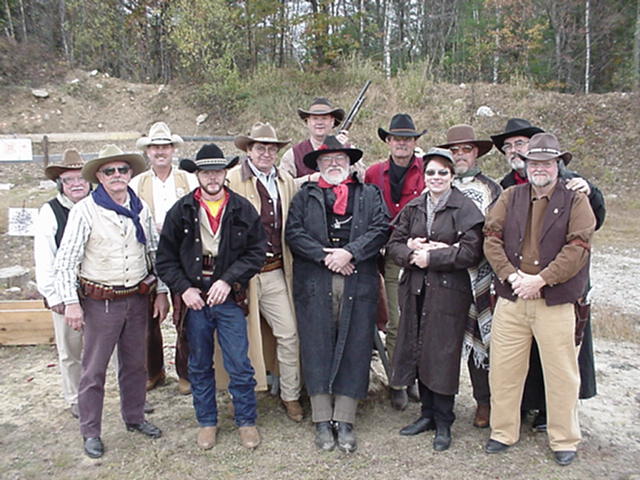 Posse 6 at 2003 Ghost Riders Revenge, Candia, NH.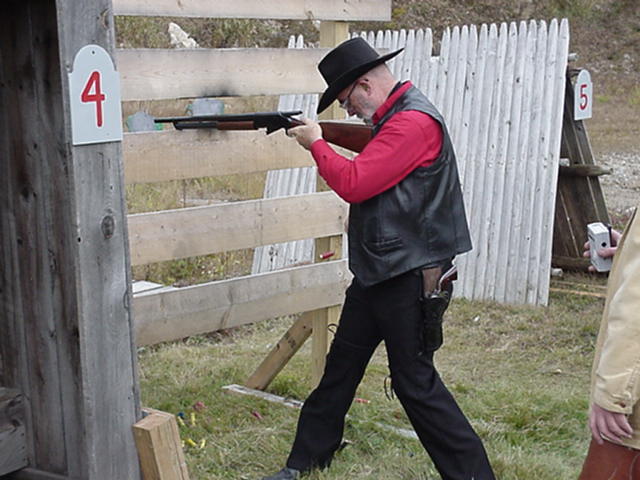 Sled Dog Man looking for shells to reload shotgun.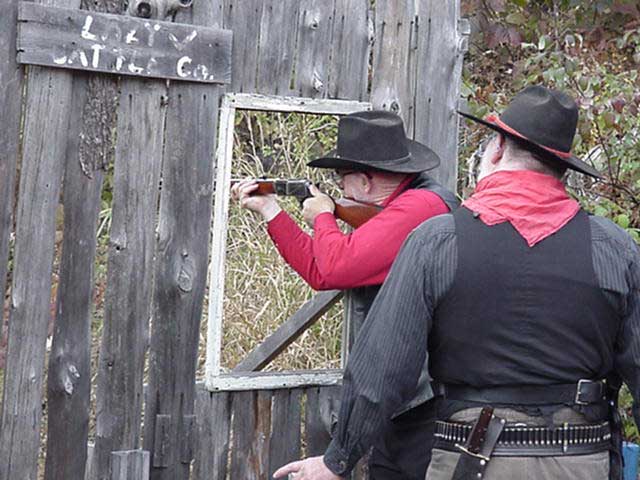 Defending the line shack.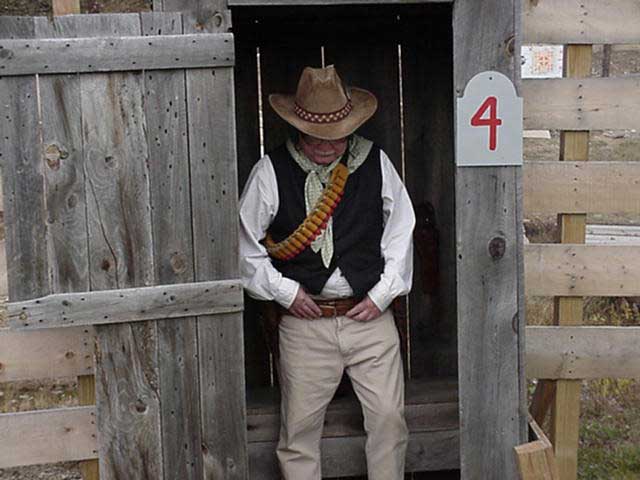 Wooly Woody having a private moment in the hooter.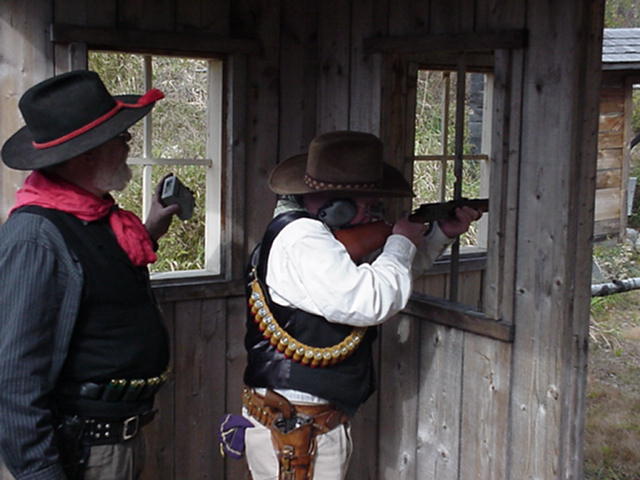 Wooly Woody in action.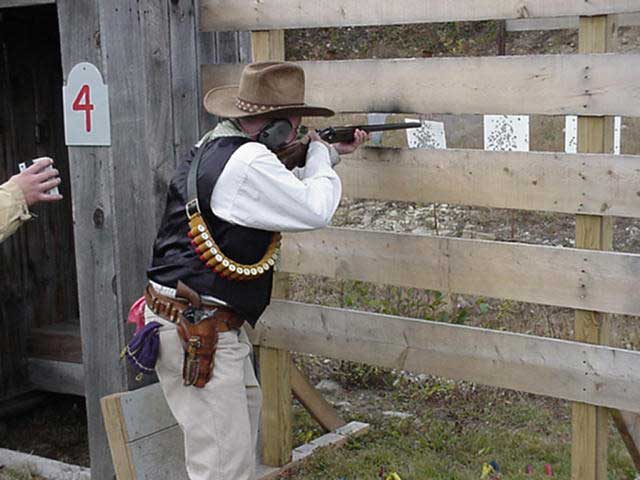 Wooly Woody with shotgun through the fence.

George Silver with cart before heading to Florida for the winter.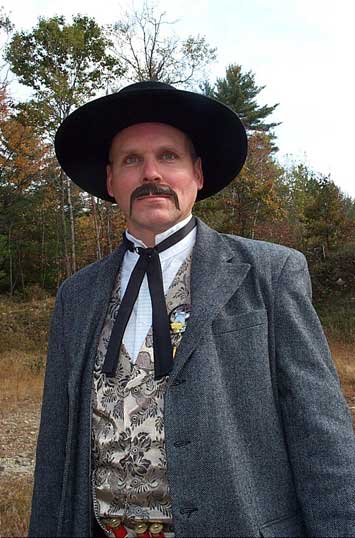 Bullseye Bade incognito with new Wyatt Earp outfit.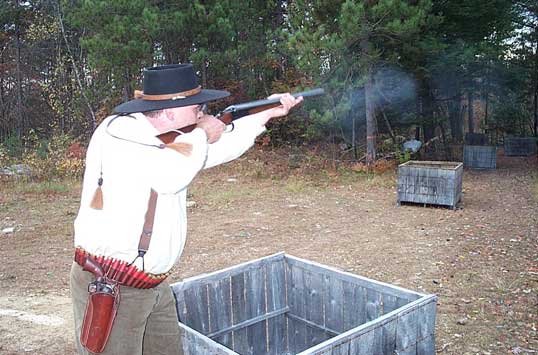 Smokey Sue during the shotgun run.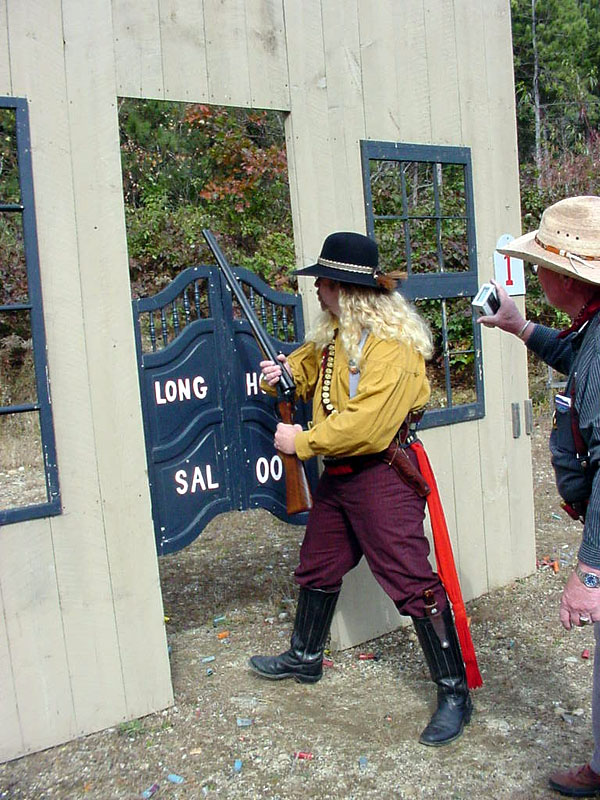 Wild Bill Blackerby ready to clean out the town.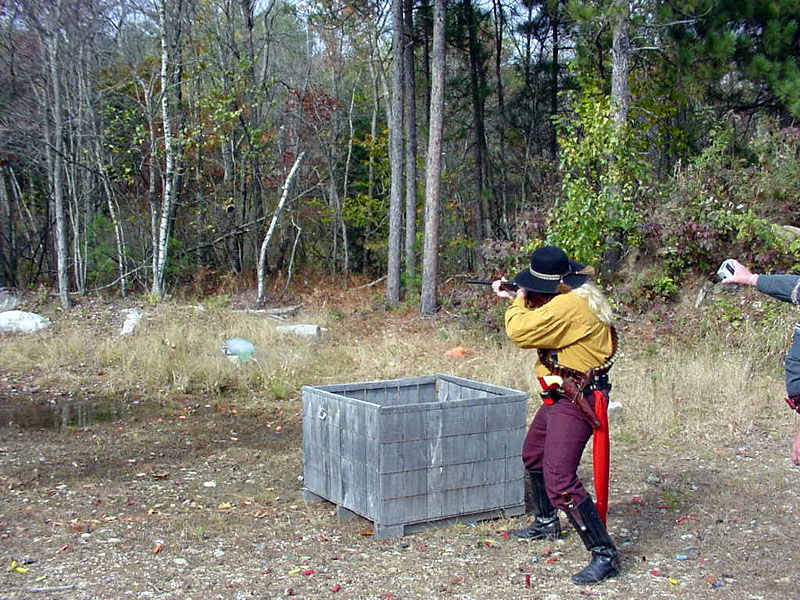 Shooting some of those elusive targets of opportunity.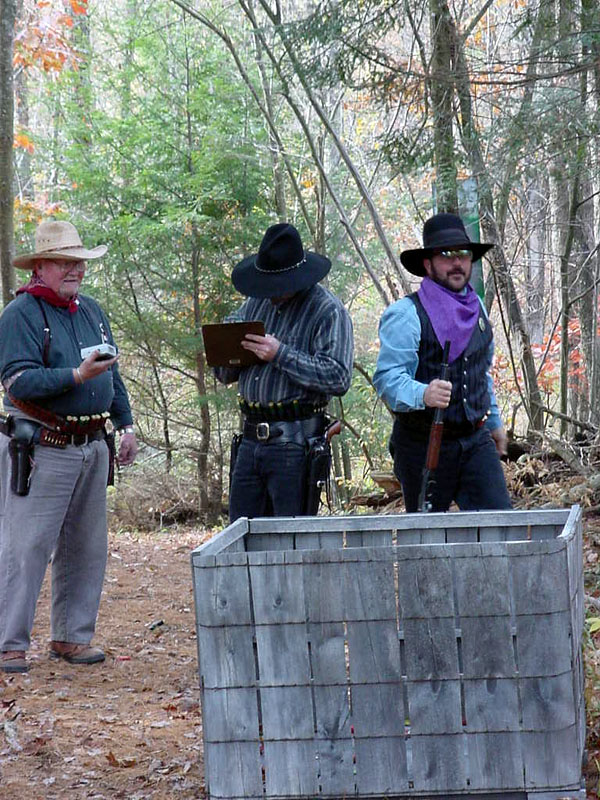 Ike Shotgun McCoy, Splinter Jack and Slowhand at 2003 Ghost Riders Revenge.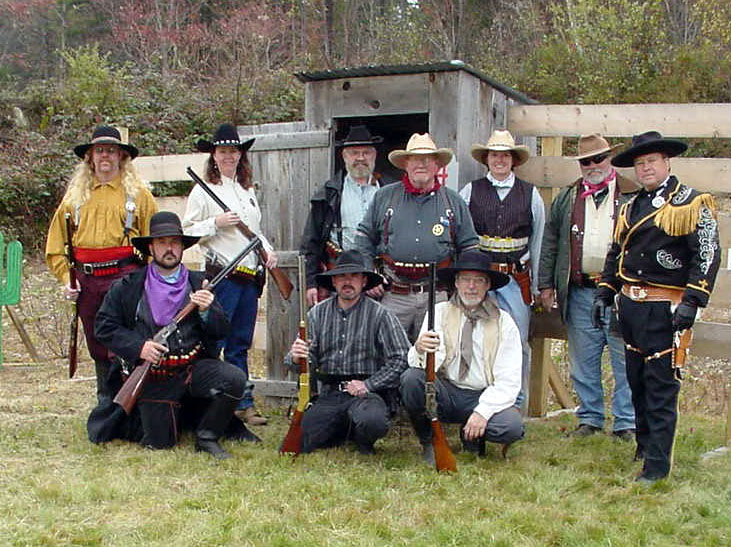 Posse 7 of the 2003 Ghost Riders Revenge Shoot at Candia, NH.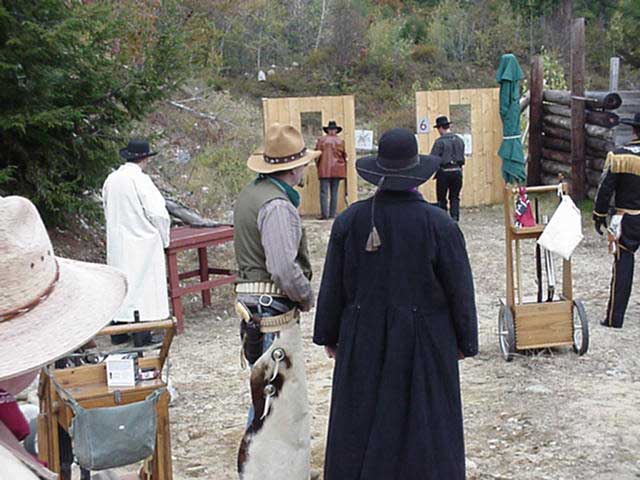 Stage 6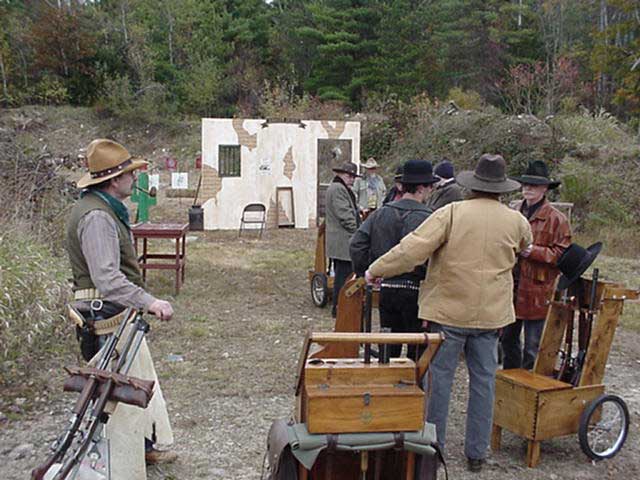 Stage 7