"Cowboys in Space!"
with the "2009 Intergalactic Black Powder Championships"!
Kinnicum Fish & Game Club
Candia, NH
August 16, 2009
Clean Shoot: Birdie Cage, Capt Morgan Rum, Early Graves, Wylie Harp.
Thanks for joining us as we rid the Galaxy of evil aliens!
Space Term
Cowboy Term
two hand phasers
two revolvers
one levermatic phaser
one lever action pistol caliber rifle
one blaster
one shotgun
No Photon torpedo launchers or single shot rifles were needed.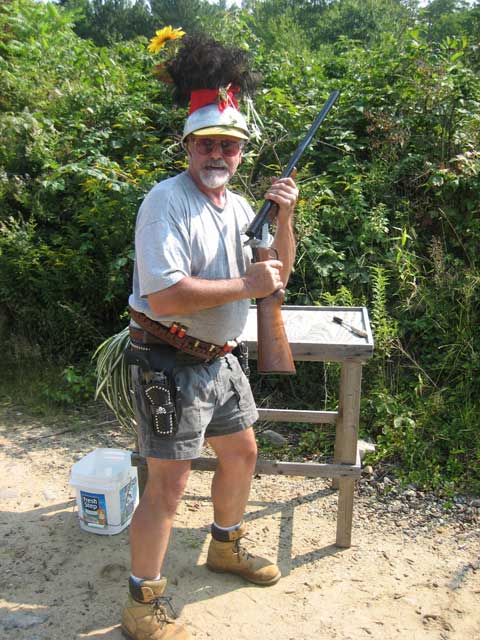 Capt Morgan Rum dressed in his alien hunting outfit.