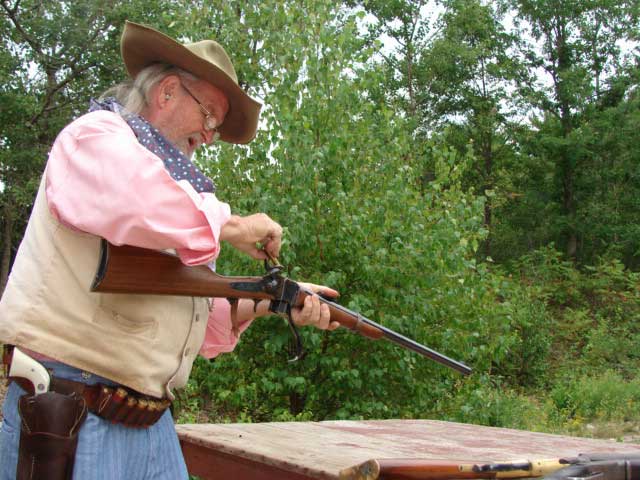 Chuckwagon Bob loading his single shot rifle.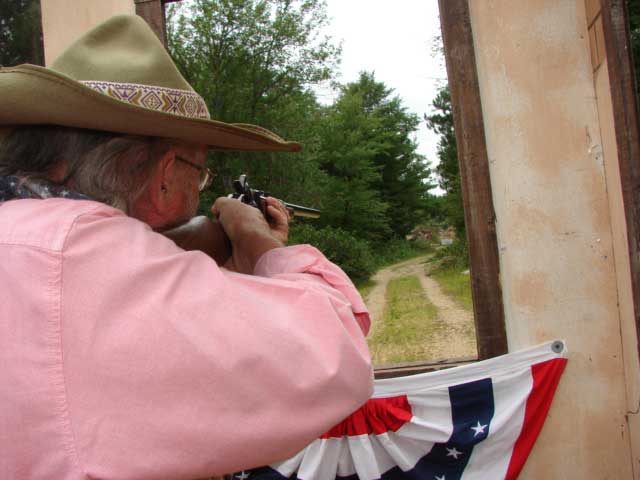 Chuckwagon Bob making the Billy Dixon shot at Adobe Walls.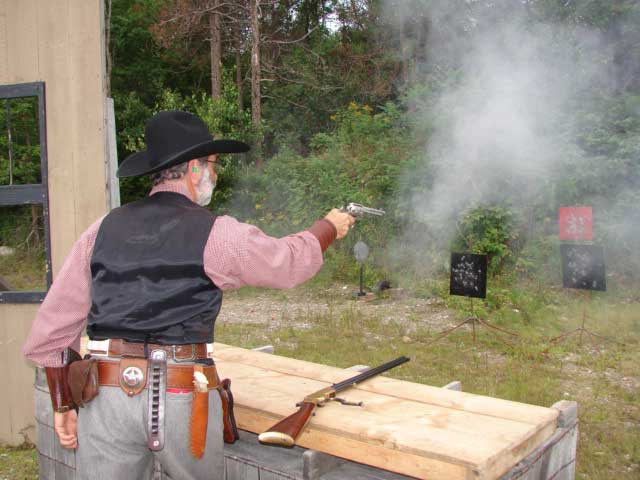 B P Gunns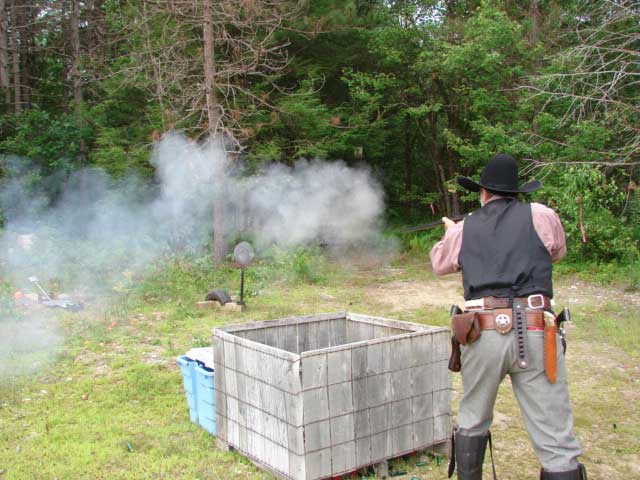 B P Gunns shooting shotgun.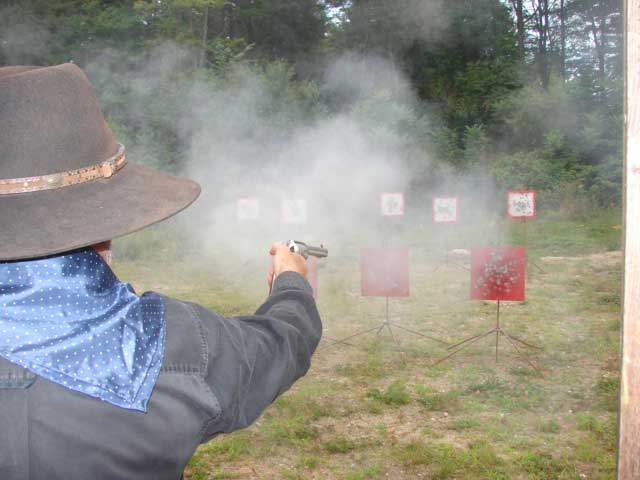 Callous Clyde shooting pistol.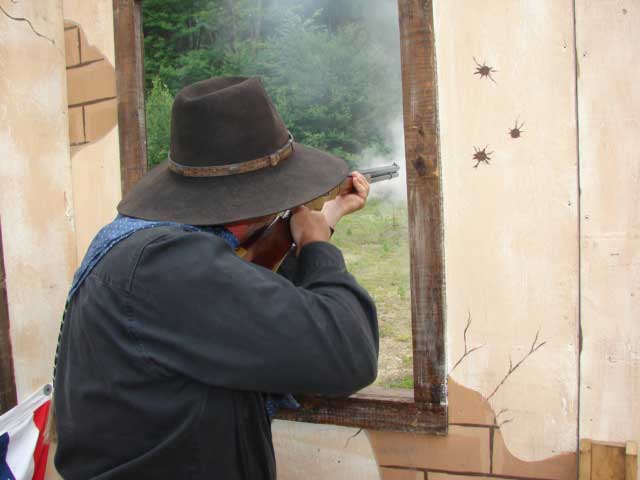 Callous Clyde defending Adobe Walls.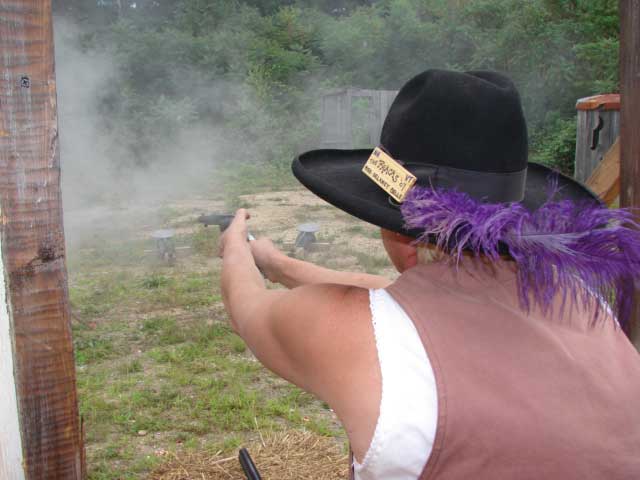 Miss Delaney Belle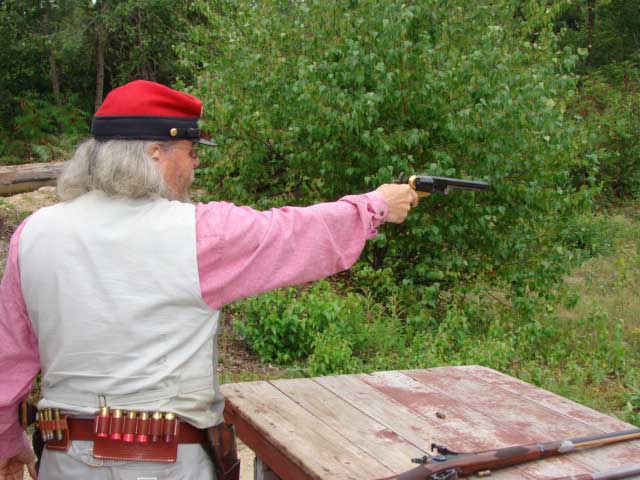 Dixie Jim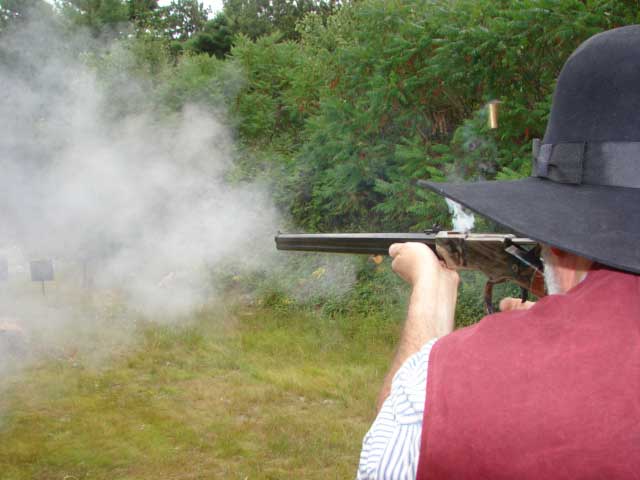 Driftwood Johnson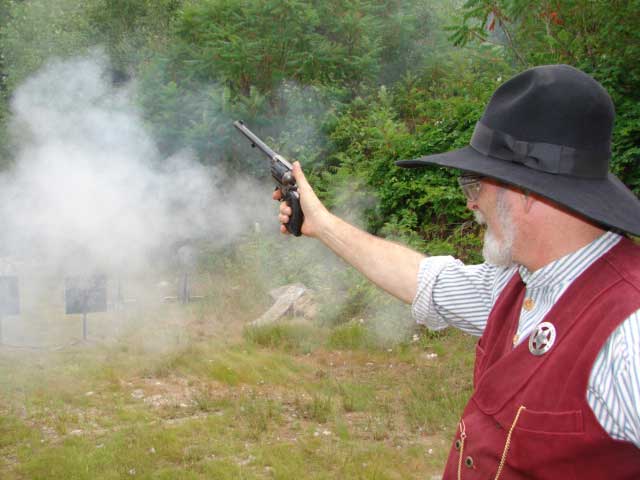 Got enough black powder in those shells, Driftwood?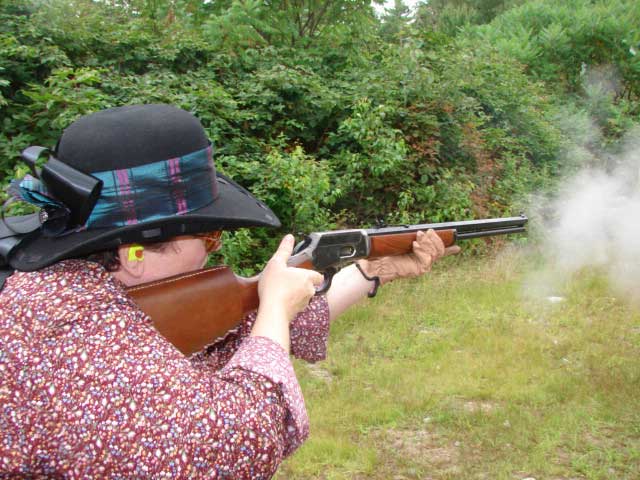 Emma Goodcook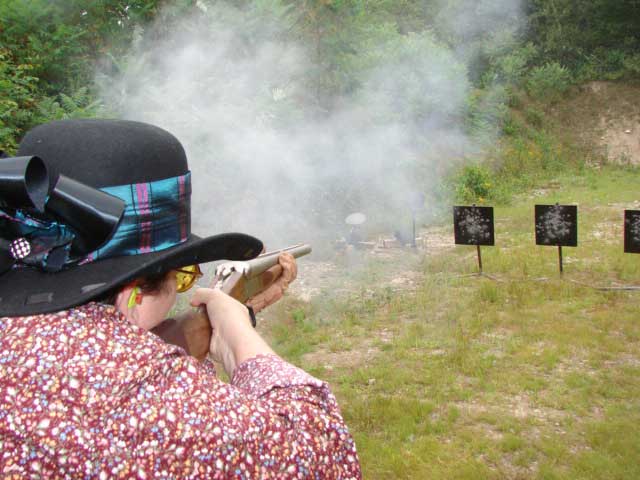 Emma Goodcook about to blast a target ...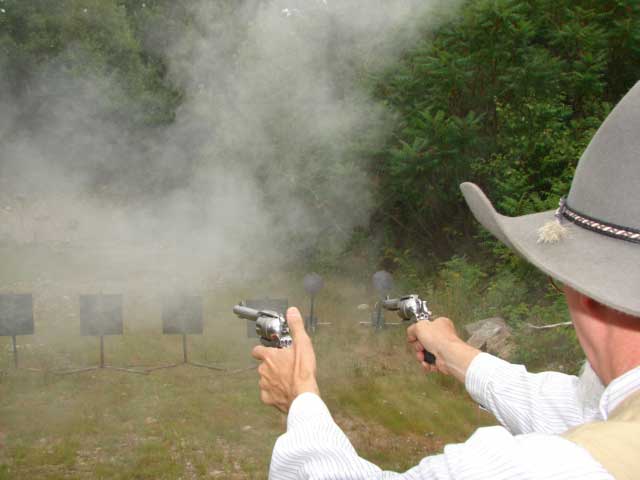 Chelsea Kid - FC Gunfighter ...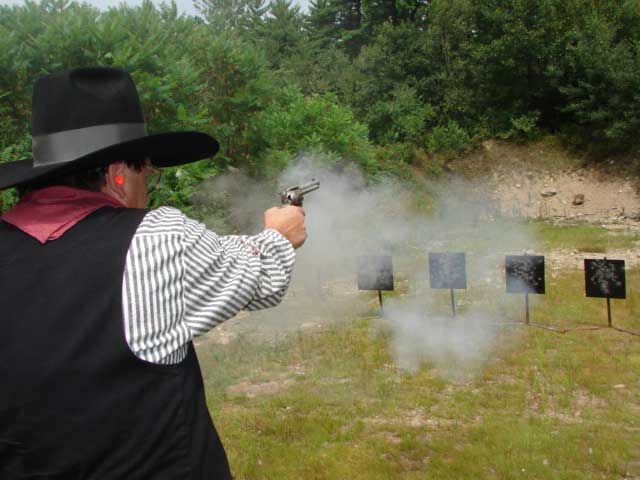 Iron Horse Pete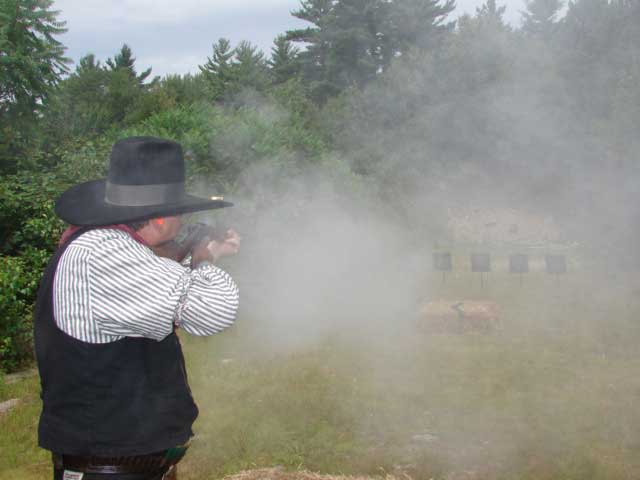 Nothing like black powder shooting ...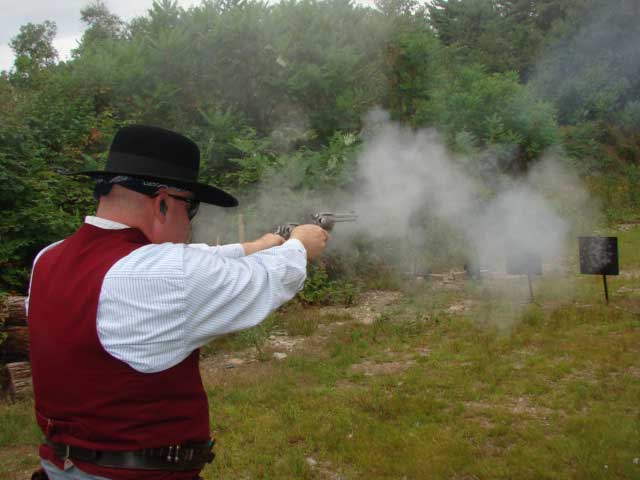 Iron Pony in action.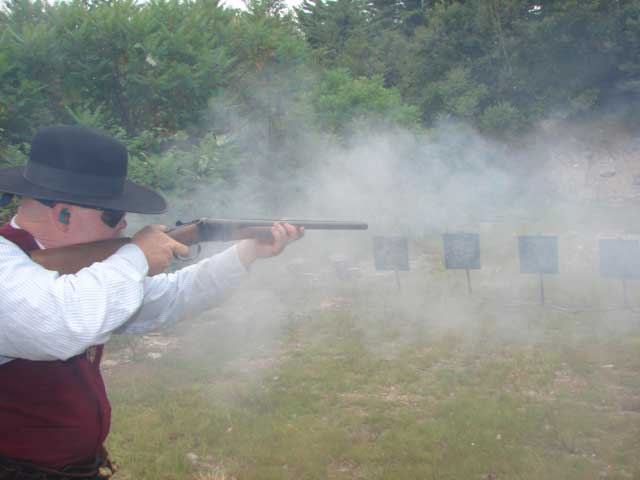 Iron Pony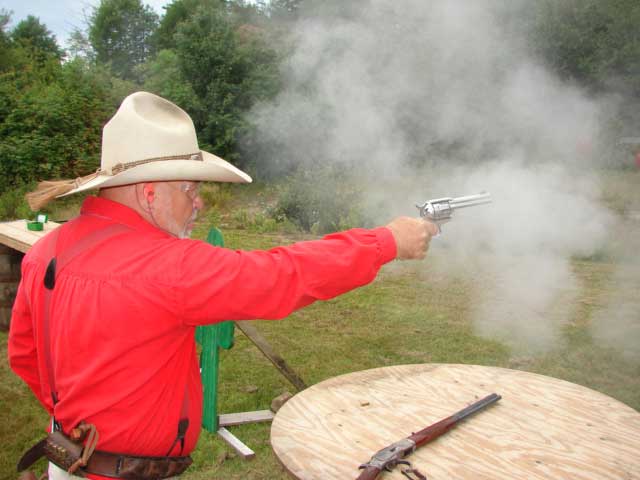 Kidd Thunder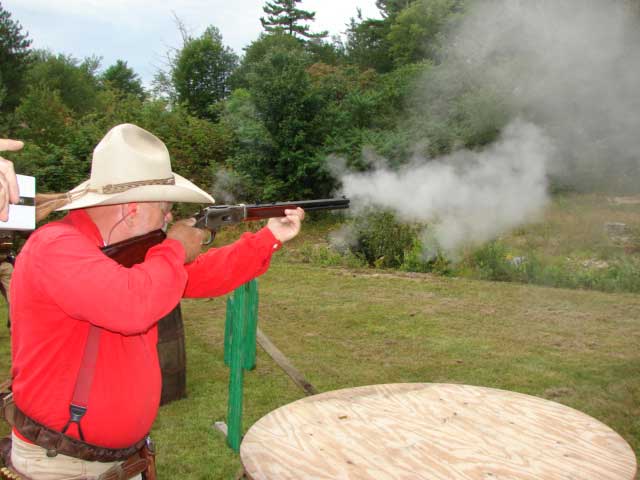 Kidd Thunder

Kidd Thunder with Single Shot Rifle.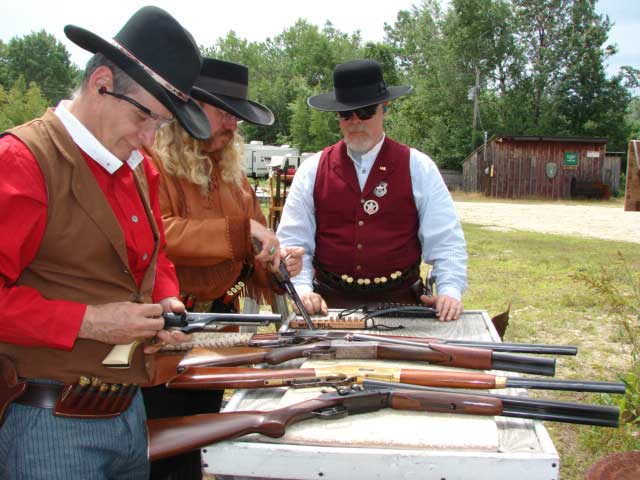 Iron Pony watching Laconia and Wild Bill Blackerby at the loading table.

Laconia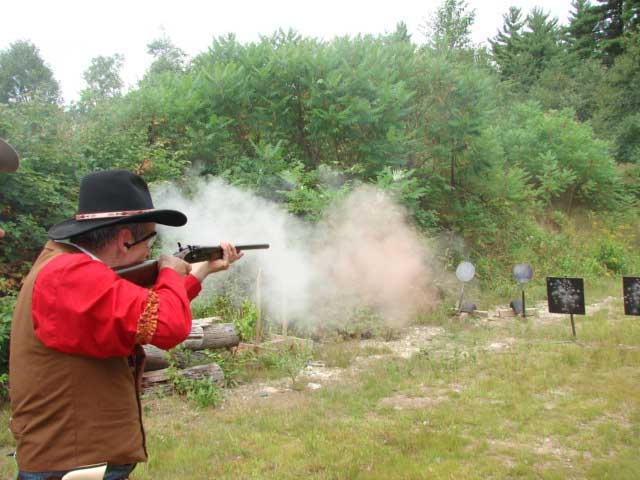 Laconia with some red smoke.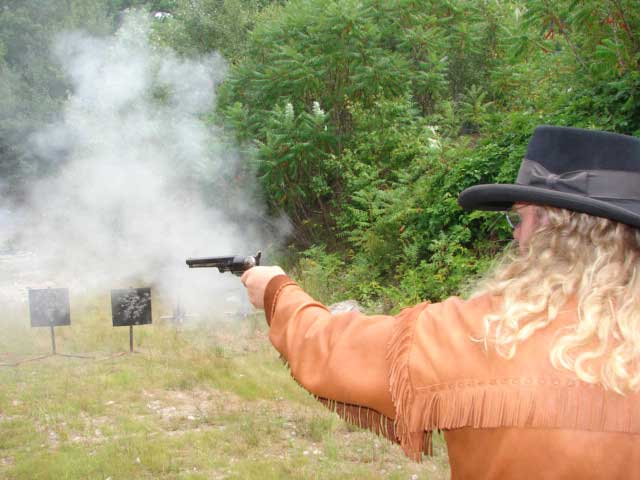 Wild Bill Blackerby

LeBouche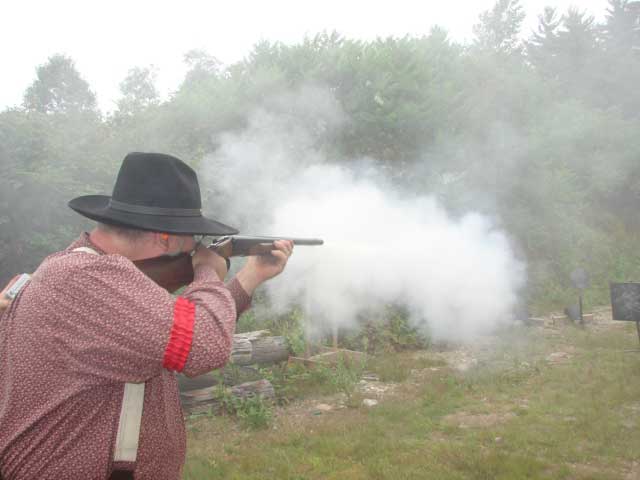 LeBouche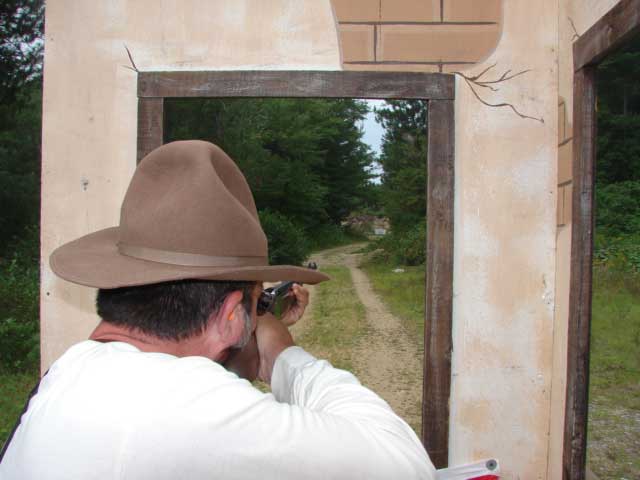 Lowdown Lonnie about to make the long shot ...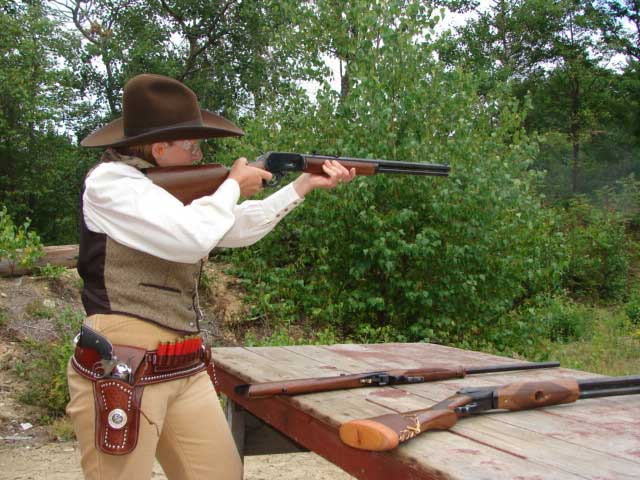 Montana Anna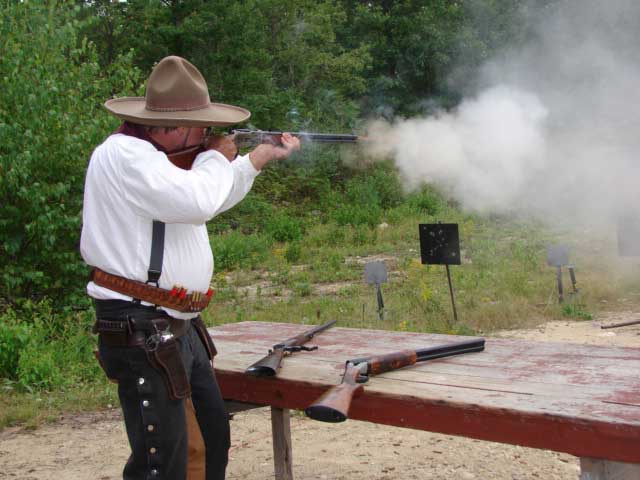 Capt Morgan Rum making smoke.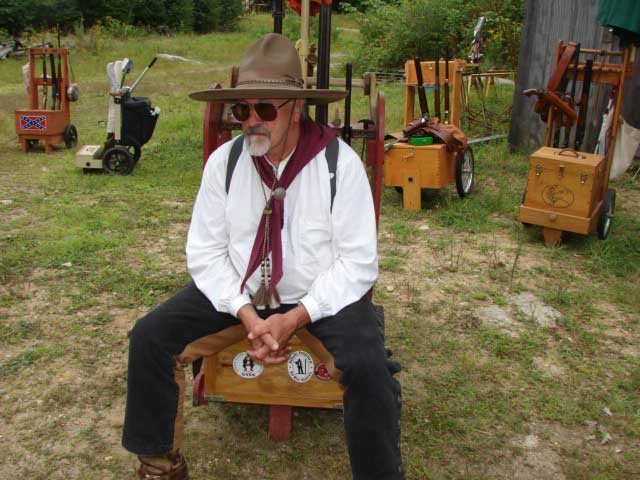 Capt Morgan Rum taking a break from timing.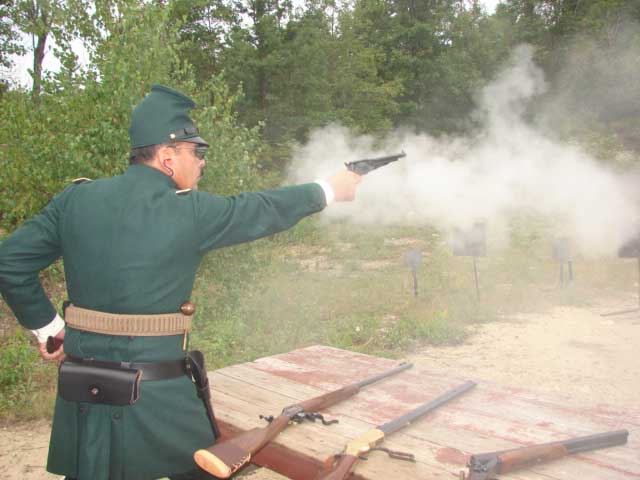 Six Shot Steve - pistol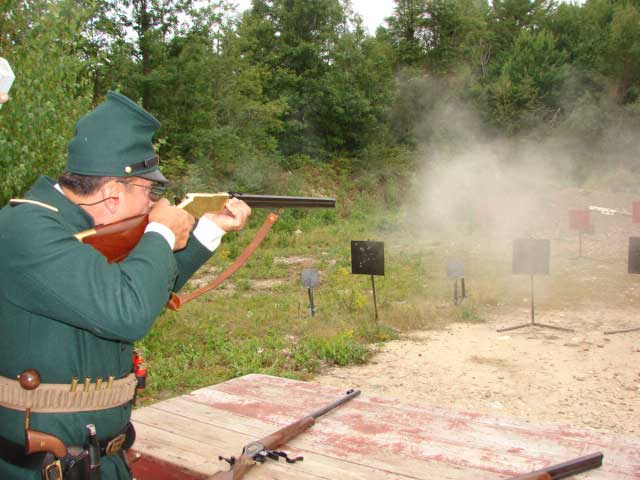 and with his Henry rifle ...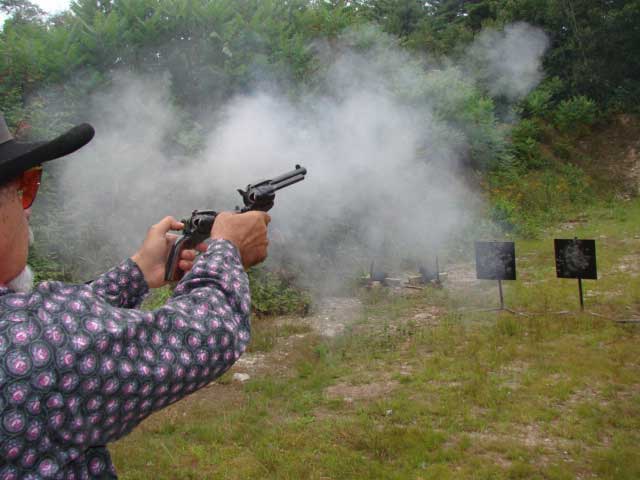 Wylie Harp shooting FC Gunfighter.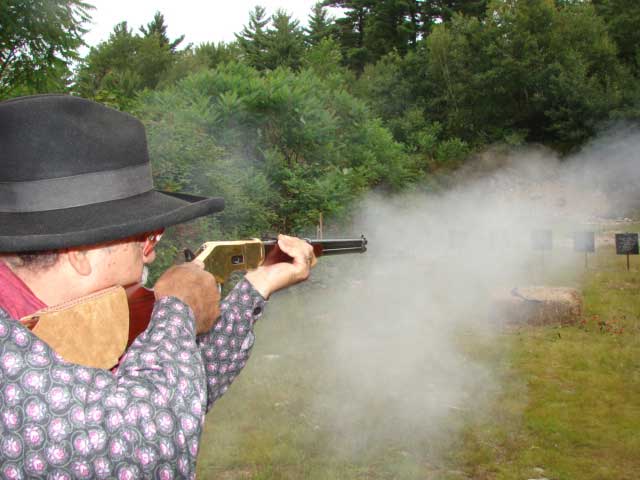 and with 1866 rifle.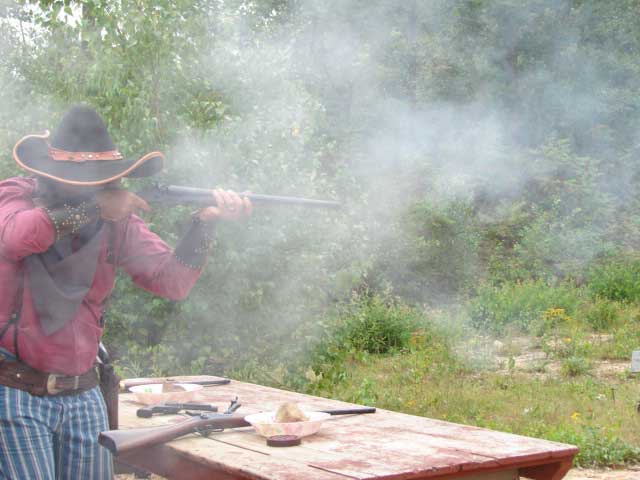 Wylie Harp with shotgun...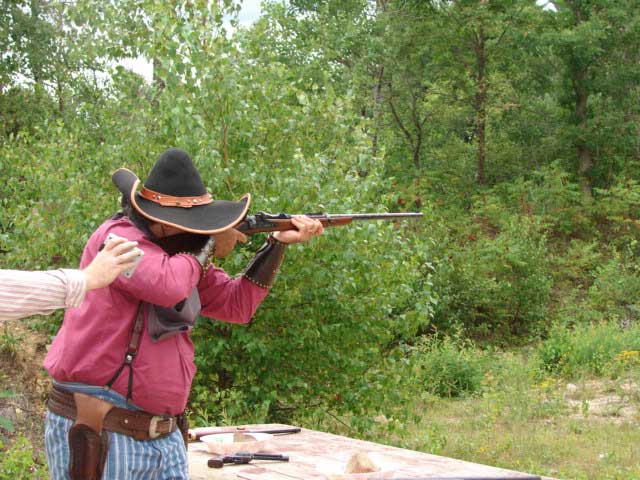 ... and with his 1873 Springfield carbine.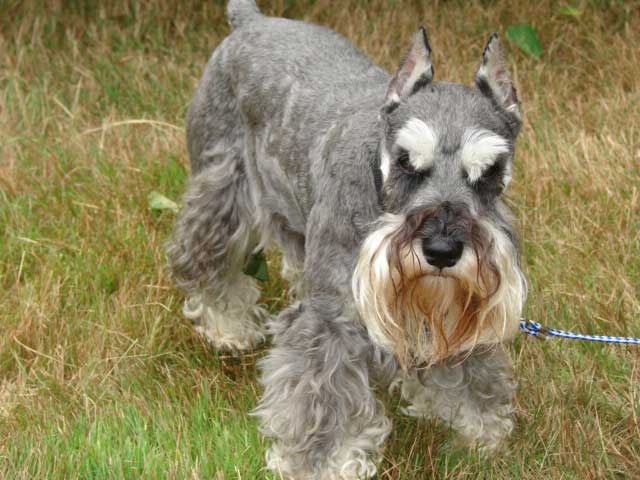 ... and I want to know when I'm going to get some attention.
The following photos are courtesy of Piney Woods: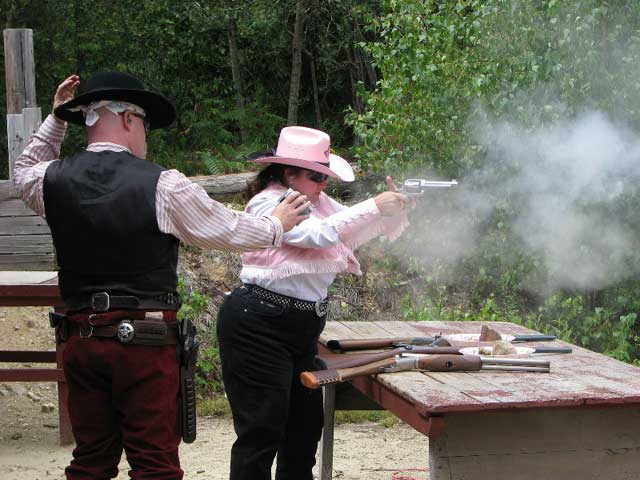 Birdie Cage shooting pistol.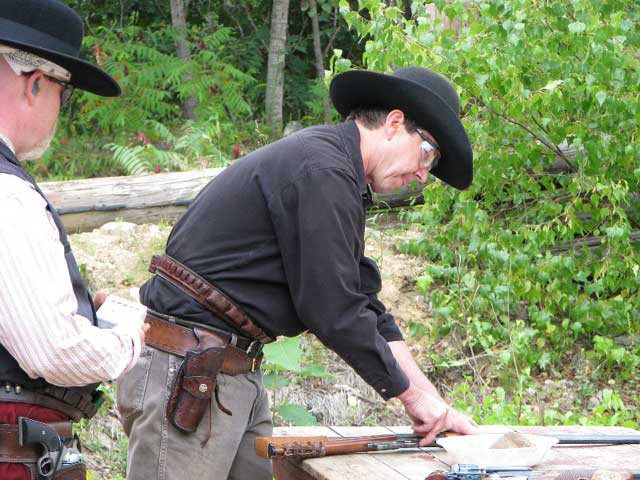 This stage had you loading your empty firearms on the clock. Here is Chicken Wings...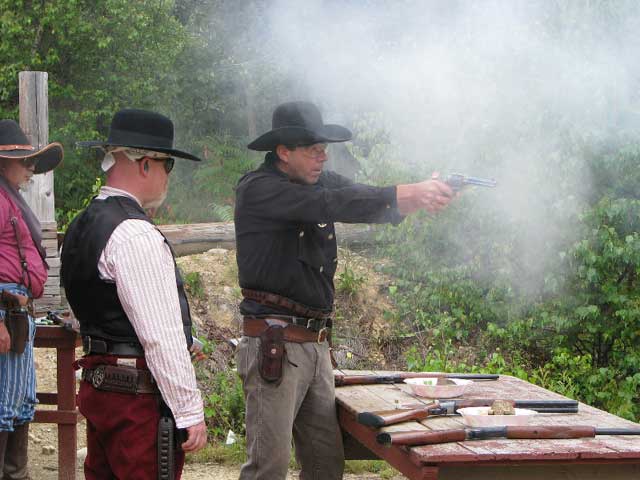 ... and shooting pistol.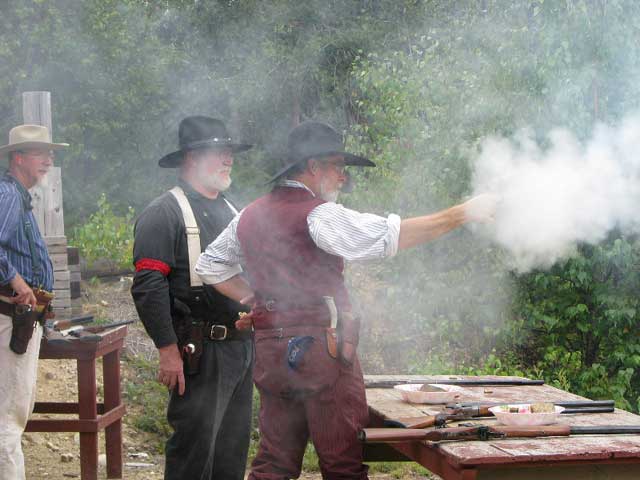 Driftwood Johnson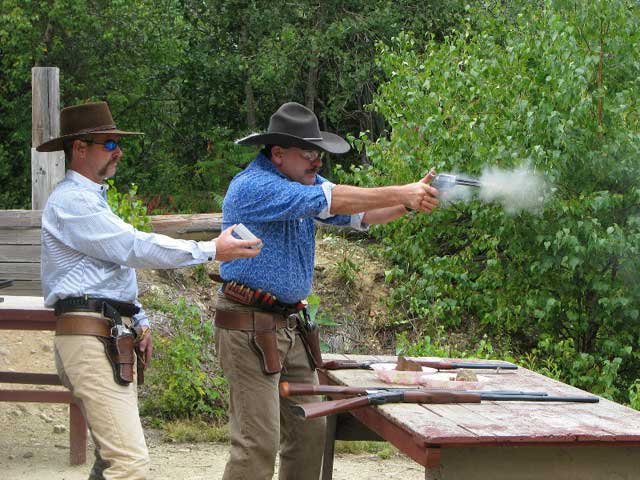 Punxsutawney Phil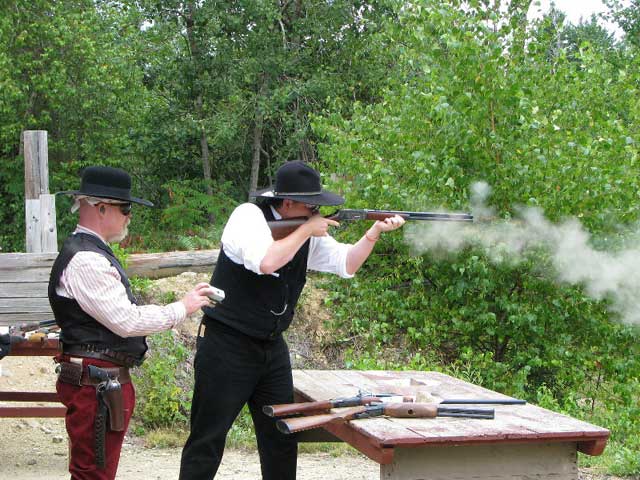 Wapato Willie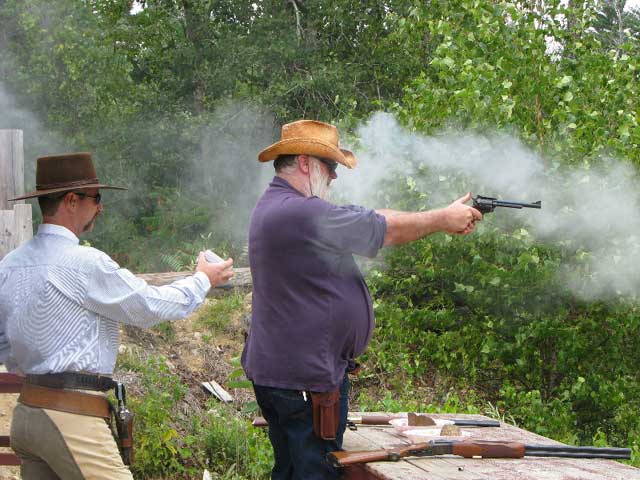 XL Bill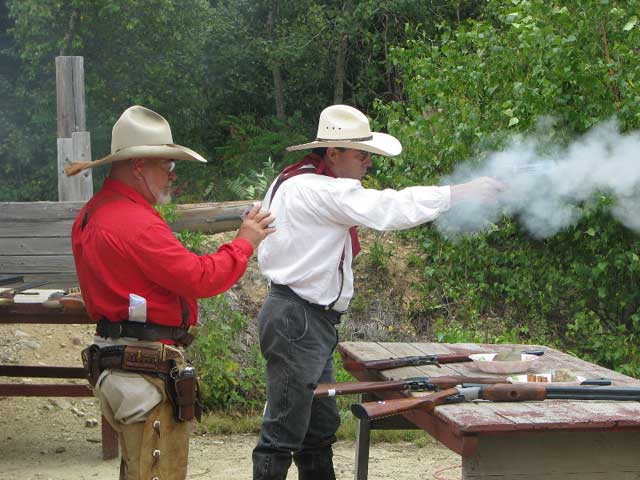 Dead Head