Lincoln County Rangers
Wiscasset Rod and Gun Club
Wiscasset, ME
Come join us!
We invite you to join us in the fastest-growing shooting sport in America: Cowboy Action Shooting. We have a lot of fun and will be glad to help new shooters get started.
We will shoot 6 fun stages. Ammo: 60 Pistol, 60 Rifle, and no more than 36 shotgun. The Safety Meeting is at 8:30 a.m. You will need eye and ear protection.
Contacts: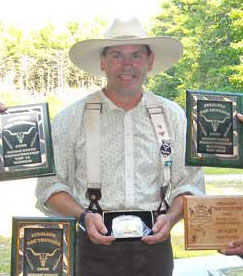 Deane Stanton also known as "Dapper Dan"
Phone: 207-449-7606
Email
Shoots:
May 6, 2012
June 17, 2012
July 22, 2012
Aug. 26, 2012
Oct. 7, 2012 (Cancelled)

Location:
Wiscasset Rod and Gun Club
794 Gardiner Road
Wiscasset, ME 04578



Dress Code:
This is called Cowboy Action Shooting for a reason. We dress in the attire of the Old American West. We do cut greenhorns and tenderfeet some slack, but do the best you can. You must wear eye and ear protection.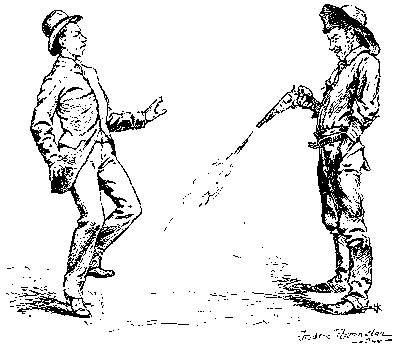 ---
| Home |
Directions
|
Results
|
Photos
|
Links
|
---