Ledyard Sportsman's Club, Ledyard, CT
Photos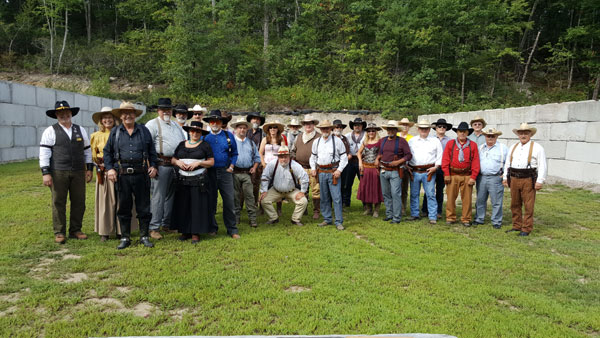 Shooters at September 2016 shoot.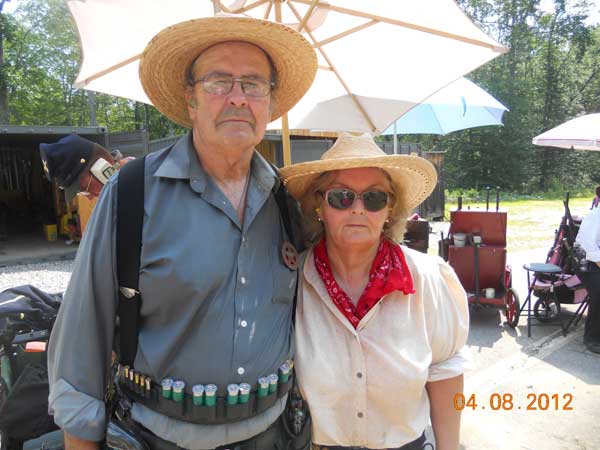 Yosemite Gene and Sassy Gaye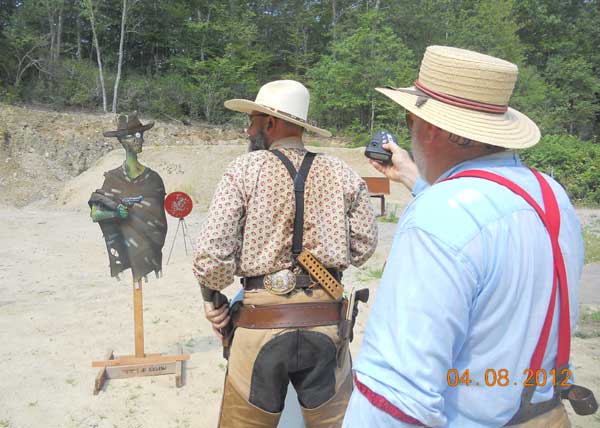 Yankee timing Quaker Hill Bill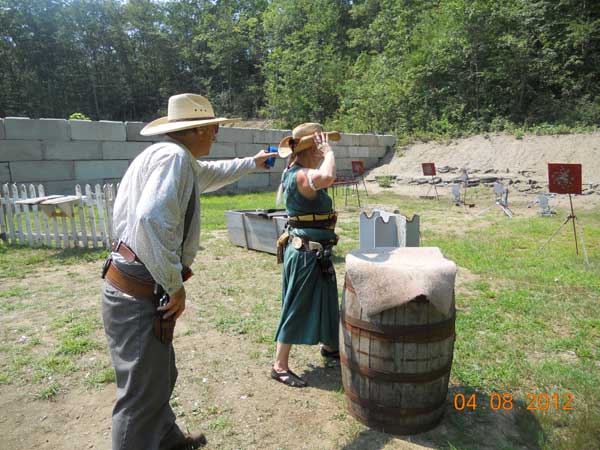 Hawkeye Kid timing Belle Evans

Shamrock Sadie from SC shooting at August 2012 shoot.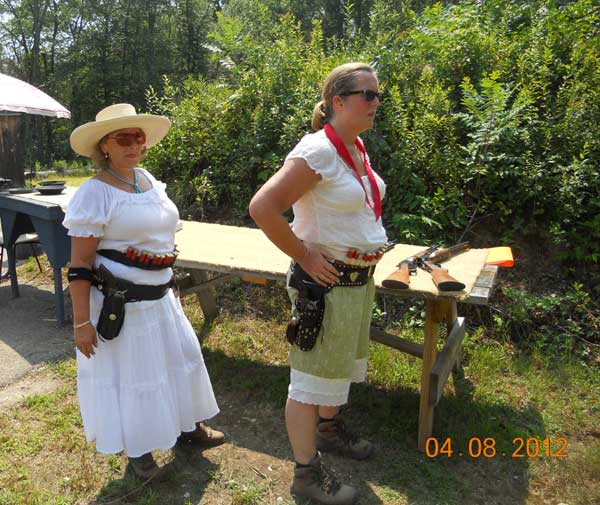 Savvy Cindy and Ruby Blast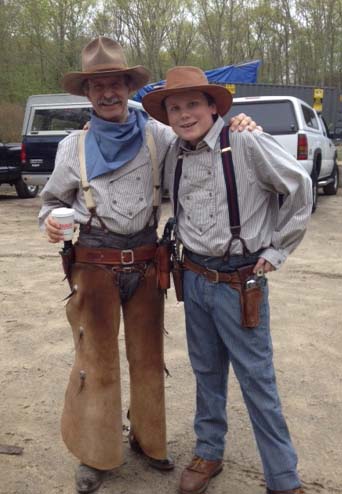 Tom Payne and Al B Crazy.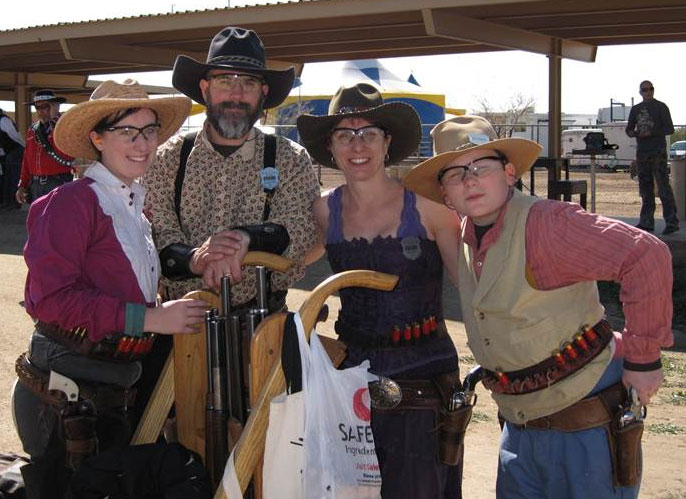 The Quaker HIll Gang at Winter Range in Phoenix in February 2011. L to R: Snazzy McGee - SASS Junior Girl National Champion, Quaker Hill Bill - 7th in Wrangler, Appaloosa Amy - 2nd in Ladies Wrangler, Al B Crazy - 8th in Buckaroo.

Appaloosa Amy reading a scenario for one posse ...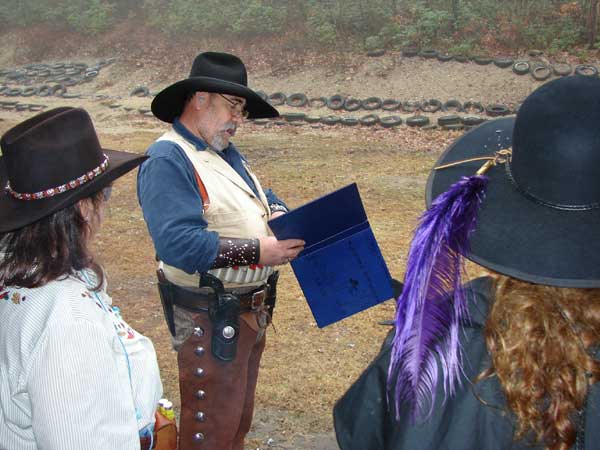 While Pennsyltucky Slim does the honors for the other posse.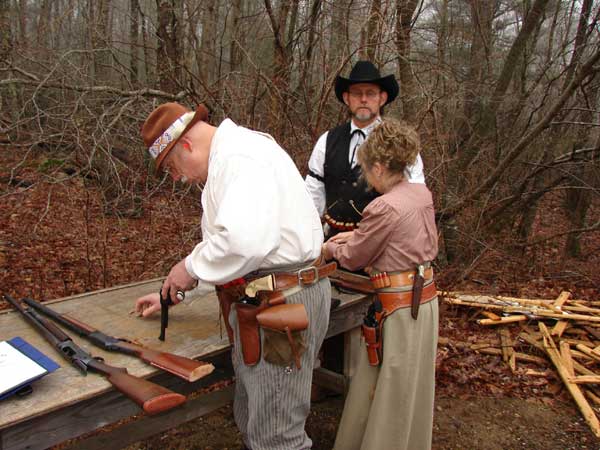 The Loading Table Officer making sure they load only the required rounds.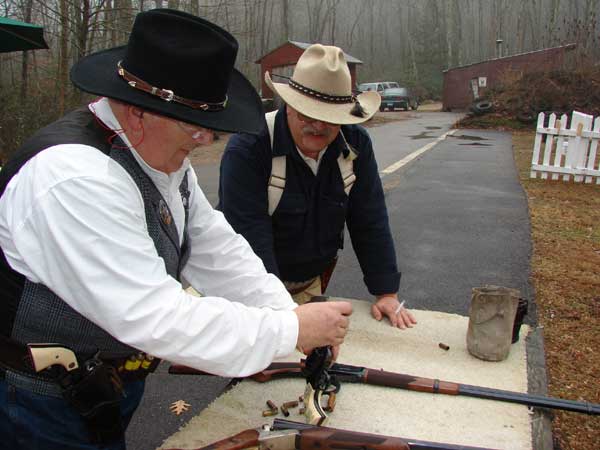 While the Unloading Officer makes sure the firearms are empty.

We have young shooters like Snazzy McGee ...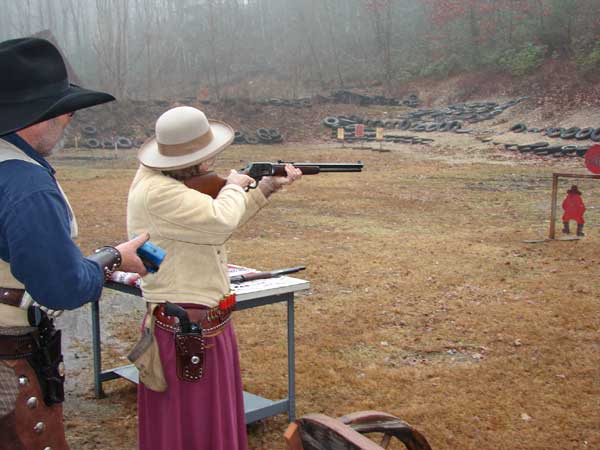 ... and senior shooters like May Rein.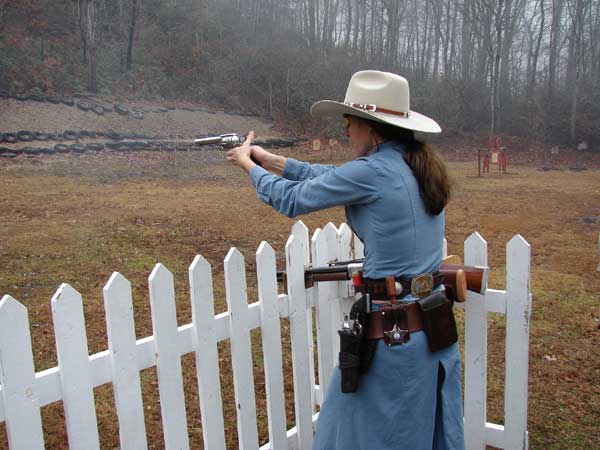 We've got female SASS State Champions like Appaloosa Amy ...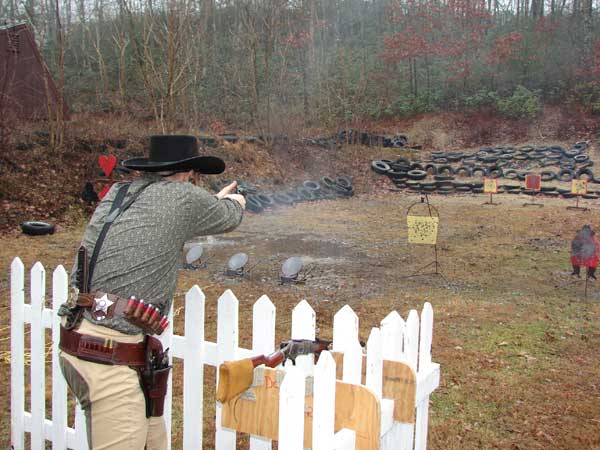 and male SASS State Champions like Quaker Hill Bill.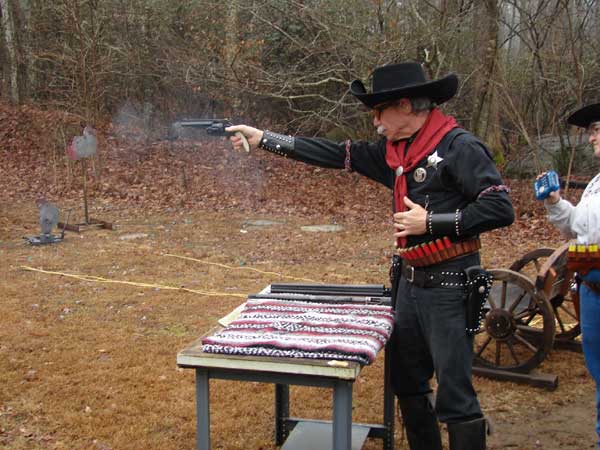 We have spiffy Terrritorial Governor's shooting with Schofield's ...

and those that make smoke.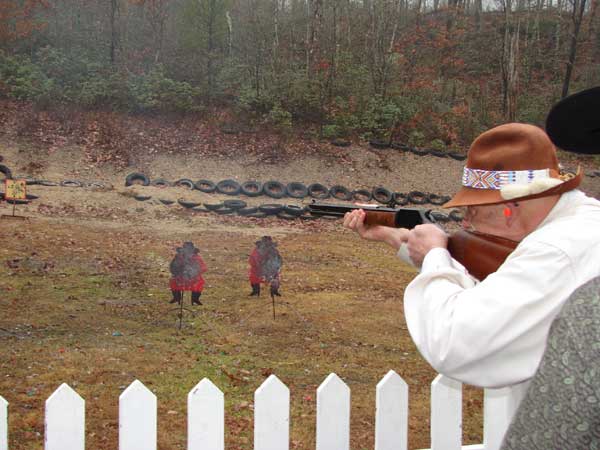 We've got left-handed shooters like Doc Silverfinger ...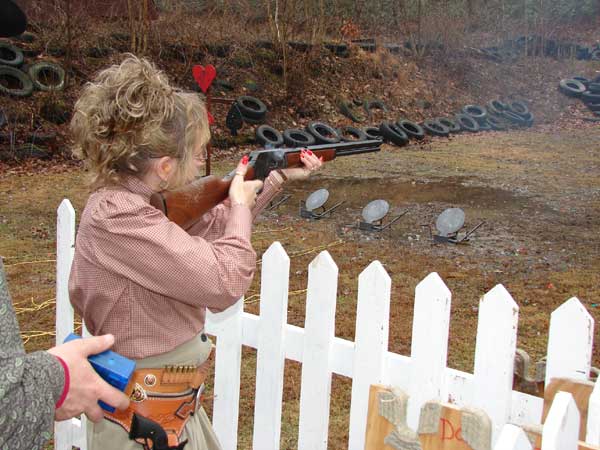 and right-handed like Midnight Angel.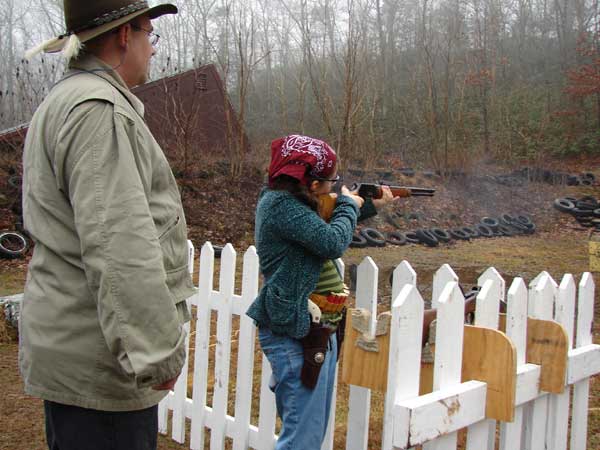 Snazzy McGee shooting rifle while being timed by Chantry.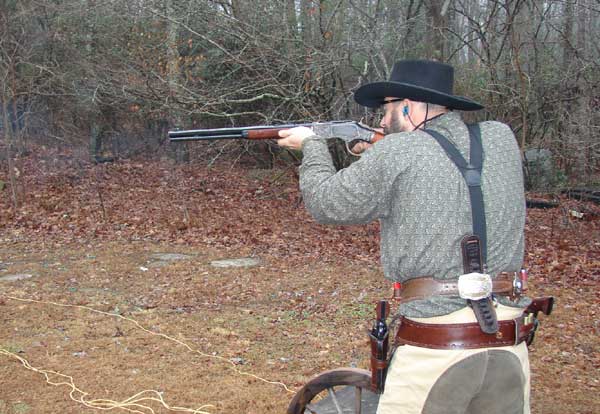 2006 SASS CT State Champion Quaker Hill Bill.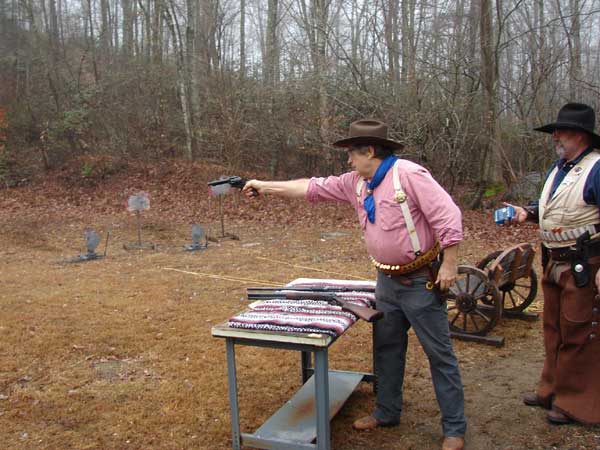 Before ...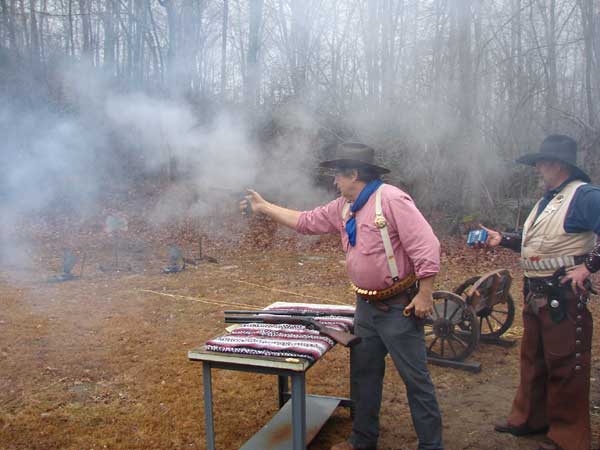 ... and after a few shots.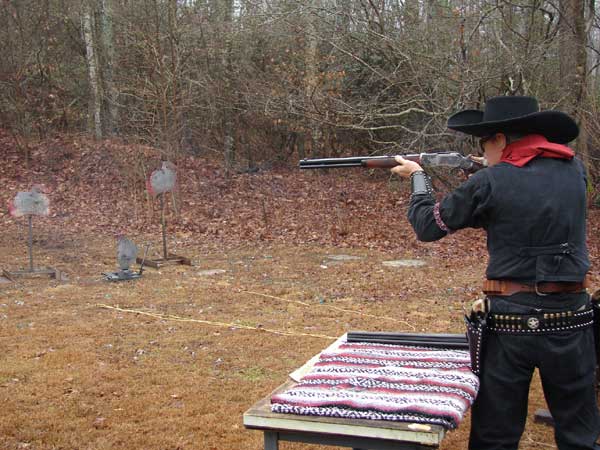 Cayuse shooting rifle.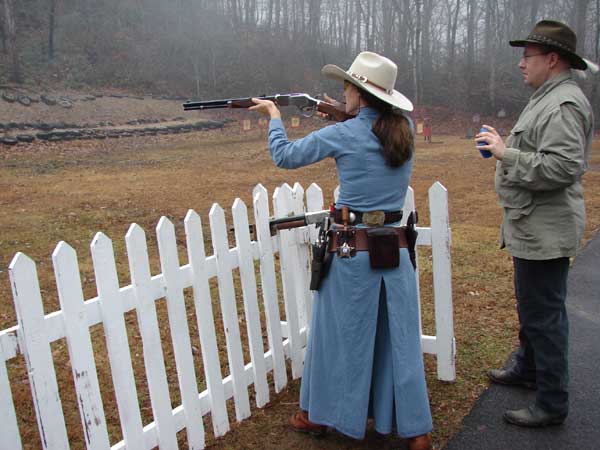 2006 SASS CT State Champion Appaloosa Amy with her new 1873 Winchester.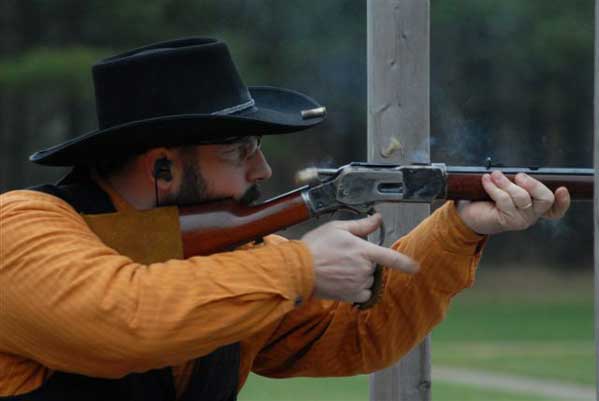 Quaker Hill Bill with three cases in the air at one time.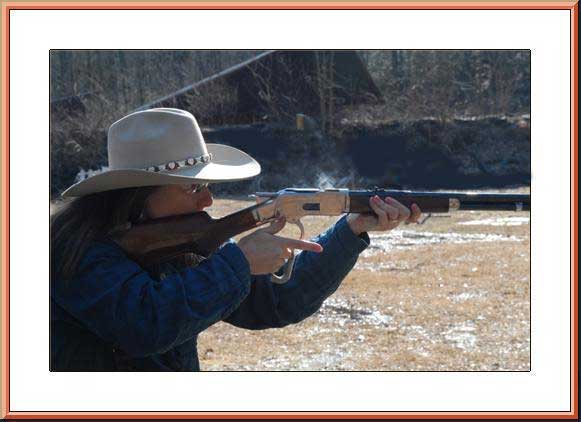 Appaloosa Amy by One Eye Black Jack.
---
| Home | Directions | Results | Photos | Links |
---